What Does Maserati's New GT Zeda Look Like?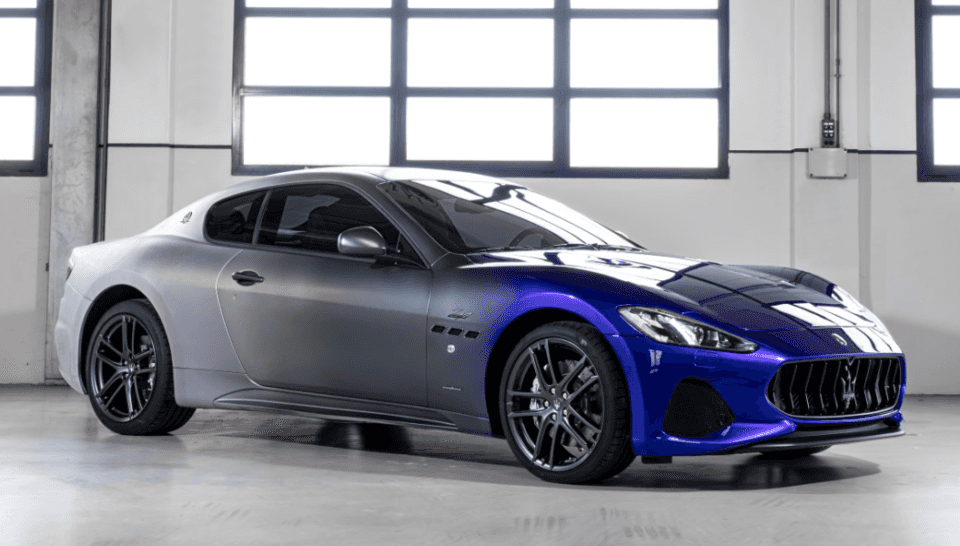 After a dozen years of production, Maserati now plans to discontinue the world renown GranTurismo sports car. To punctuate that, they're building a fully-electric, zero-emissions GranTurismo Zeda that will mark the end of an era, and also the start of one.
The End of an Era
In addition to creating the last of the GranTurismo models, the Maserati factory in Modena, Italy has also undergone a revamping. Recently the company opened a new engineering facility with 1,100 employees, including former Nike Converse executive Davide Grasso. Hired as Maserati's new Chief Operating Officer, Grasso expects a sales record of upwards 100,000 vehicles by the year 2022.
In addition to the Zeda, Maserati plans to unveil 10 new reworked models by 2023. Among these reworked vehicles will be the Ghibli, the four-door Quattroporte, as well as the second generation of the Levante.
Specs & Performance
From the outside, the new Granturismo Zeda will feature a gradient color scheme starting with a bright, royal blue starting at the hood of the vehicle, that fades to a light satin finish resembling a bare metal look.
Aside from the updated paint job, there are few changes under the hood. The Zeda will have a 4.7-liter V8 engine that was developed in part by Maserati's sister company, Ferrari. The rear-wheel drive vehicle pushes 460 horsepower at 7,000 rpm and 383 pound-feet of torque at 4,740 rpm. The engine will feature a six-speed transmission that can be shifted from automatic to manual.
You Might Also Like: Lineage of Maserati
Overview
The all-new Maserati Zeda is set to mark the end of an era for the sports car company. As the company hires new engineers, Maserati looks to make more environmentally sustainable, electric, and zero emissions sports cars possible. To accentuate the start of something new, the new generation of these electric sports cars will display an all-new Maserati badge. Set to unveil at the 2020 Geneva Motor Show, the new GranTurismo Zeda will rival the Porsche 911, as well as the Jaguar F-Type.