Take Care Of That Dreaded Spring Cleaning With These Tips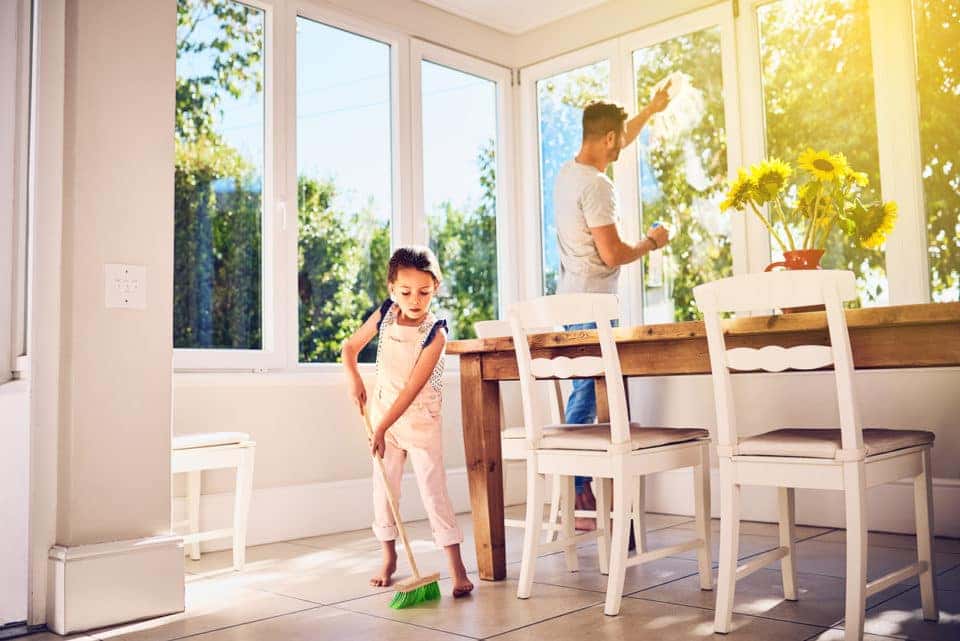 Springtime is right around the corner, which means that many people are starting to think about how they're going to handle their spring cleaning for the year. After all, there's so much to think about spring cleaning. You want your house to be sparkling clean as you make your way into this new part of the year. By following a few simple and easy cleaning tips, you can have a much better time cleaning. You'll spend less time on the tasks you hate and more time enjoying your clean house when you're finally finished. Spring cleaning can be fun when you follow these steps, so take a look at how you can take your home to the next level this spring cleaning season.
When to Clean Your Windows
Do you ever notice that your windows get streaky when you clean them? If so, you're not alone. This happens to so many people, and they don't know what to do about it. Well, here's a tip. Only wash your windows on an overcast day. That's because direct sunlight can cause streaks, making your freshly cleaned window look like it's even dirtier than when you started. This is a simple tip that doesn't take you any extra work but can make a huge difference when it comes to how clean your house looks and feels.
Freshen Up Your Kitchen Sink
If you frequently use your kitchen, and especially your garbage disposal, you may notice that it has a smell you can't get rid of. Well, there's a straightforward way to fix that. Just take a few slivers of lemon rind, and put them down your garbage disposal. Run the garbage disposal for a moment, and you'll be amazed at how much better your kitchen sink smells. You can easily do this regularly to ensure your kitchen always feels as fresh as possible.
You might also like: Have A Fun Day At Oak Marr Golf Course!
Wash Your Grocery Bags
Are you one of the many people who use reusable grocery bags when you go shopping at the store? It's a great way to cut down on your waste, but those bags can get dirty over time. An easy way to combat that is to run your containers through the washer and dryer every once in a while. That will make sure that no lingering bacteria sticks around after you make a grocery store run.
All you have to do is follow these easy tips, and your home will be clean in no time at all. Then you will feel like you can fully enjoy all that the beautiful spring weather has to offer without worrying about finishing your chores on time.