Take A Paint Class In Vienna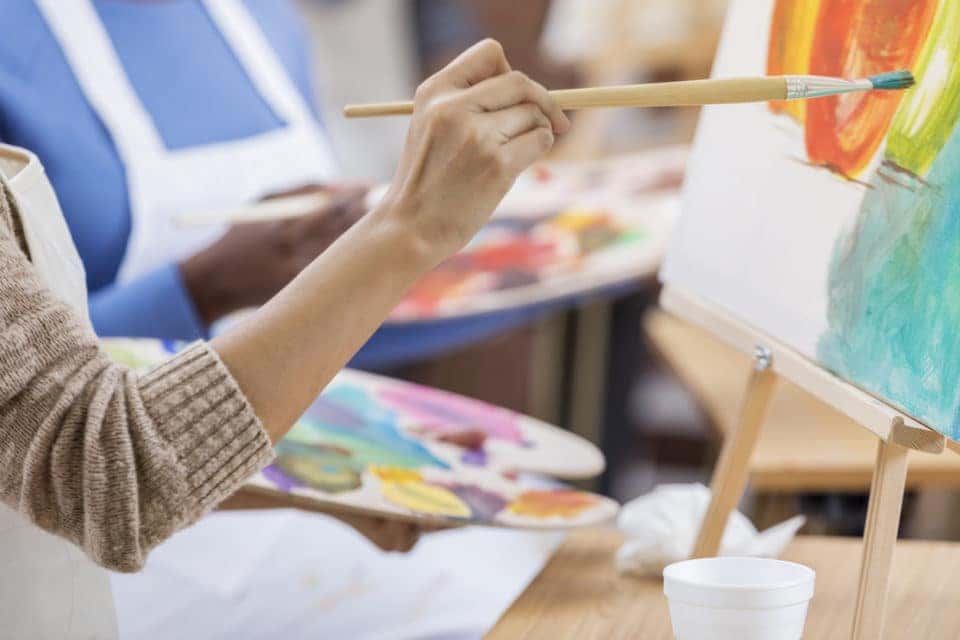 You have an inner artist inside of you, just waiting to get out. You just need the right instruction and you'll be the next Picasso. Vienna is home to an assortment of painting classes, so you'll finally get that instruction you need. Then, who knows? You might end up having your own show in Vienna this time next year.
Vienna Art Center
The Vienna Art Center is one of the best places to go to take painting classes. Joe Phillips holds a monthly watercolor workshop at the center. You can learn all about watercolors for a mere $50 a session. You will get to take home your matted painting at the end of the day. This is just one of the painting classes offered at the center.
Muse Paintbar
If you want something that's a bit more relaxed, go to Muse Paintbar in Fairfax. This is a restaurant, bar, and paint studio. You're encouraged to get a glass of wine and paint to your heart's content. An instructor will guide you along stroke by stroke, and when you're finished, you'll have a beautiful painting. You'll be amazed by how skilled you really are.
Doozy Pro Workshop
Doozy Pro Workshop is one of the coolest painting studios around. It's a mobile painting studio, so it can come to you. It takes care of everything, from the setup to the supplies. Also, when you use this studio, you'll get an instructor at your disposal. Your instructor will help you with each stroke as you create a beautiful painting. This is so much fun, especially if you want to host a painting party.
You might also like: The Best Yoga Near Tysons Corner
OpenArtStudio
OpenArtStudio is such a cool place to learn about art. You can develop existing skills or learn from the ground up. The instructors here are so nice and helpful, and you'll get a ton of support. If you're interested in developing your skills, you'll love it here.
Painting classes will help you appreciate the beauty in everything, including the cars on the road. Of course, not all vehicles are created equal. Some are better looking than others, and the Maserati sits at the top of that list. Maserati of Tysons in Vienna, Virginia, is here to help you pick out the perfect piece of art to drive around town.