Make That Special Something At Star's Beads!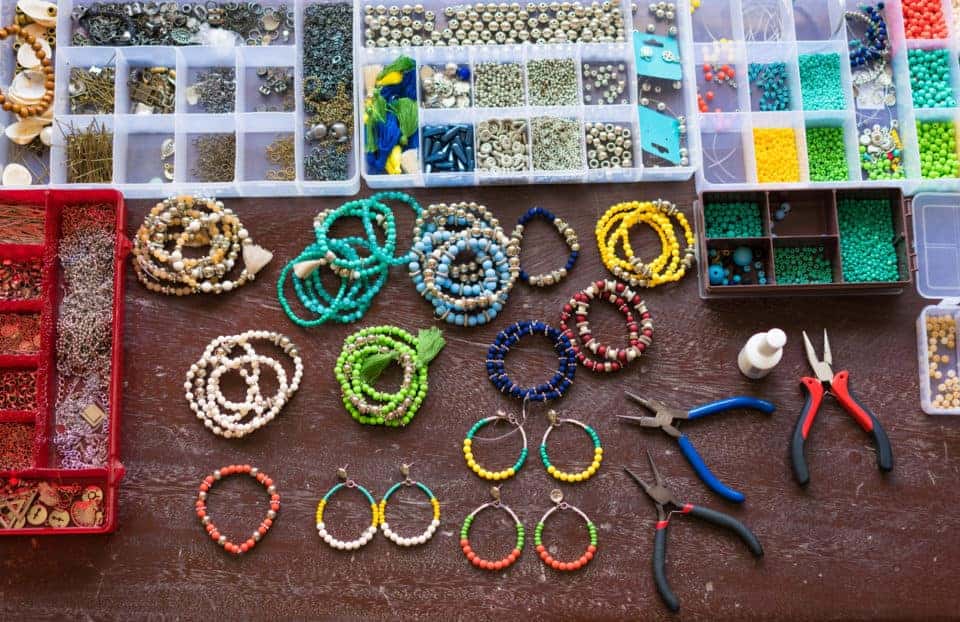 When it comes to talent, everyone has something that they bring to the table. Think about it. There's music, arts & crafts, writing, decorating, cooking, welding, and so much more. Whether it's a hobby of yours or part of your job, each of us is talented in a specific area. Perhaps you don't get paid for creating scrapbooks, but you enjoy putting together a gorgeous spread on the weekend. The same can be true for cooking and many other things. For those of you who enjoy creating jewelry or if you simply want to learn how we recommend visiting Star's Beads! Keep reading to learn more about Star's Beads and all they have to offer!
Let's Get Creative, Shall We?
At Star's Beads, there's plenty to see and do. First of all, Star's Beads is open seven days a week and is located at 139A Church St NW, Vienna, VA 22180. The wonderful aspect of Star's Beads is the fact that you get to create your own jewelry! If you're looking for special presents to gift to your loved ones for birthdays, holidays, or other events, these beautiful pieces of jewelry come from the heart since you made them, especially for your loved ones. We guarantee your friend or family member will love that you made them something all by yourself. With beautiful beads made from handmade glass, fine gemstones, semi-precious stones, crystals, freshwater pearls, seed beads, and more, your gift recipient will fall in love with the beautiful creation you give them.
Available Classes to Take at Star's Beads
So, how can you learn all about making various types of jewelry? That's where Star's Beads comes in. Some of the classes you can take at Star's Beads include the following:
Chainmail – metal learning
Cording and Stringing – learn about Kumihimo, knotting, wrapping
Metal – soldering basics
Mixed Media – jeweled art
Seed Bead – bead weaving kits, Kumihimo basics, crystal raw bracelet, right-angle bracelet, peyote stitched earrings, pendants
Wire Working – wire wrap pendant, wire wrap gemstone earrings,
1 Hour Tutorial – a tutorial for beginners interested in learning more about jewelry
There are countless events offered at Star's Beads, so take a look at your options online. View the upcoming class schedule today!
You might also like: End The Summer With Some Delicious BBQ!
The Oil Source
In addition to beads and jewelry, Star's Beads offers Therapeutic Thursdays where you can learn more about the benefits of essential oils. On Thursdays, join Star's Beads for open wellness hours from 10:00 a.m. to 1:00 p.m. You can receive a customized oil set, enjoy bead therapy, and much more when you visit Star's Beads! Create a piece of art, learn more about wellness, and have a fantastic time with your friends when you participate in the many events offered at Star's Beads!