Check Out These Spooky & Sweet Halloween Treats!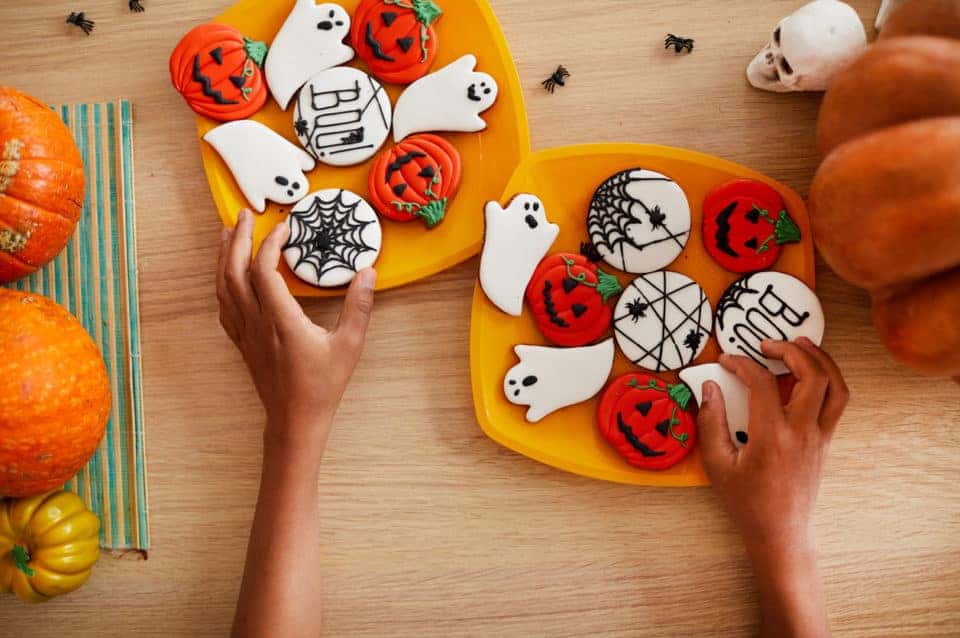 A chill is in the air, and the autumn decorations are in place. The next step is to prepare ghoulishly delicious desserts that can be shared with friends and family. These are a couple of festively tempting ones to try!
Pumpkin Spice Cutouts
Ingredients
¾ cup sugar
½ tsp salt
½ tsp baking powder
½ can pumpkin pie mix
¼ cup molasses                                    ­­­
3 cups all purpose flour
1 tsp baking soda
1 tsp cinnamon
1 tsp ginger
      The icing
4 cups confectioners sugar
1/3 cup softened butter
3 or 4 tbsp milk
food coloring, optional
Directions
Mix shortening and sugar until light and fluffy. Beat in pumpkin pie mix and molasses. In another bowl, mix the next 6 ingredients into a creamy texture. Divide dough in half, wrap in plastic and refrigerate.
Preheat oven to 375 degrees. Roll each portion of dough to 1/4" thickness. Cut with cookie cutters. Bake for 8-10 minutes.
For the icing, beat butter, confectioners sugar, and the desired amount of milk. Tint with food coloring and decorate.
Candy Corn Cookies
1 ½ cups softened butter
1 ½ cups sugar
½ tsp vanilla extract
3 cups all-purpose flour
½ cup baking soda
½ tsp salt
Orange and yellow paste food coloring
Directions
Cream sugar and butter together until light and fluffy. Add vanilla. In another bowl, beat together baking soda, salt, and, and flour. Add to the creamy mix.
Divide dough in half. Tint larger portion yellow, then divide the other portion into 2/3 and 1/3. Tint the larger portion orange and the smaller portion should remain untinted.
Shape into 2 8-inch logs. Flatten the top and push sides at an angle. Place orange over yellow and top with plain. Refrigerate 4 hours.
Preheat oven to 350 degrees. Cut dough into ¼ inch slices and place on an ungreased cookie sheet.
Bake 10-12 minutes
You might also like: Expand Your Horizons And Check Out The Culinaria Cooking School
Northern Virginia's Dealership for Automotive Luxury
Maserati of Tysons is the region's premier dealership offering a large selection of new and pre-owned luxury vehicles, financing, an excellent service department, and quality parts and accessories. We also have a superb team that is dedicated to providing top-notch customer service. We are conveniently located at 8448 Leesburg Pike, Vienna, VA., 22182. Come in and see us, and let us show you what we can do for you!