Expand Your Horizons And Check Out The Culinaria Cooking School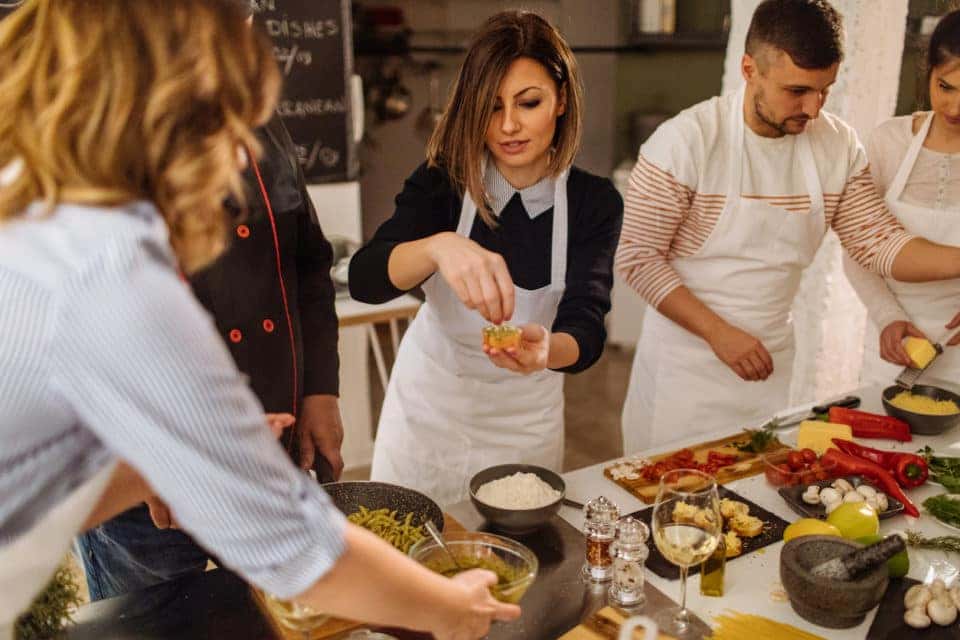 Let's face it – some people are masters in the kitchen while others aren't. Some people can whip up a delicious omelet within minutes while others struggle to use the microwave oven. No matter what kind of cooking skills you have, everyone can benefit from a cooking class or two! Whether you're seeking a fun date night adventure or you're interested in taking professional classes, learning more about the cooking process is a fun way to get more acquainted with a delicious aspect of life – food! So, if you're interested in taking a class or two, be sure to check out the Culinaria Cooking School!
About the Cooking School
The Culinaria Cooking School was founded in 2008 and offers over hundreds of cooking classes. Some classes are specified by pairings (such as couples, parent and child, etc.) while others are denoted by food group (such as Greek, French, Italian, and more). Each month, a variety of cooking classes are offered for you to attend. Take a look at the calendar of classes for the month of September. Whether you're seeking to join a class right away or you're planning a visit later in the year, using the helpful calendar on their site will give you all the information you need to know regarding the classes and which dates you can attend.
Options, Options, and More Options!
A great aspect of the Culinaria Cooking School is the fact that it brings such a variety to the cooking world. For instance, you can find a class to attend on your own or with a group. You can even book a private event if you wish. On top of that, you can buy gift certificates for your friends and family to give to them on a special occasion. Instead of purchasing a material object, why not give them an experience that you both can enjoy? This is a great way to work together and make special memories.
You might also like: Enjoy The Beautiful Outdoors At Great Falls Park
Types of Classes
There are many types of classes for you can attend at the Culinaria Cooking School. Take a look at the list below:
Asian
Baking
Basic Techniques
Bread
Breakfast/Brunch
Cakes/Confections
Children
Cookies
Couples Cooking
Demonstration
Desserts
Entertaining
Epicurean Adventure
European
Fish/Seafood
French
Fish
Greek
Grilling
Guest Chef
Hot Classes!
Indian
Italian
Kids Classes
Kids and Teens
Knife Skills
Luncheon
Parent and Child
Parent and Tween
Participation
Pasta
Pies
Pizza
Private Event
Regional
Regional/Ethnic Cuisine
Reservations Required
Skills/Techniques
Teen and Parent
Teen Classes
Tween
Wine and Food
Wind and Food Pairings (small bites)
Wine Dinners
As you can see, there's a wide array of classes you can attend throughout the year. The 2019 catalog is available for viewing, so choose a date and time that works well with your schedule and plan a visit to the Culinaria Cooking School today!