Get Up Close And Personal With Roer's Zoofari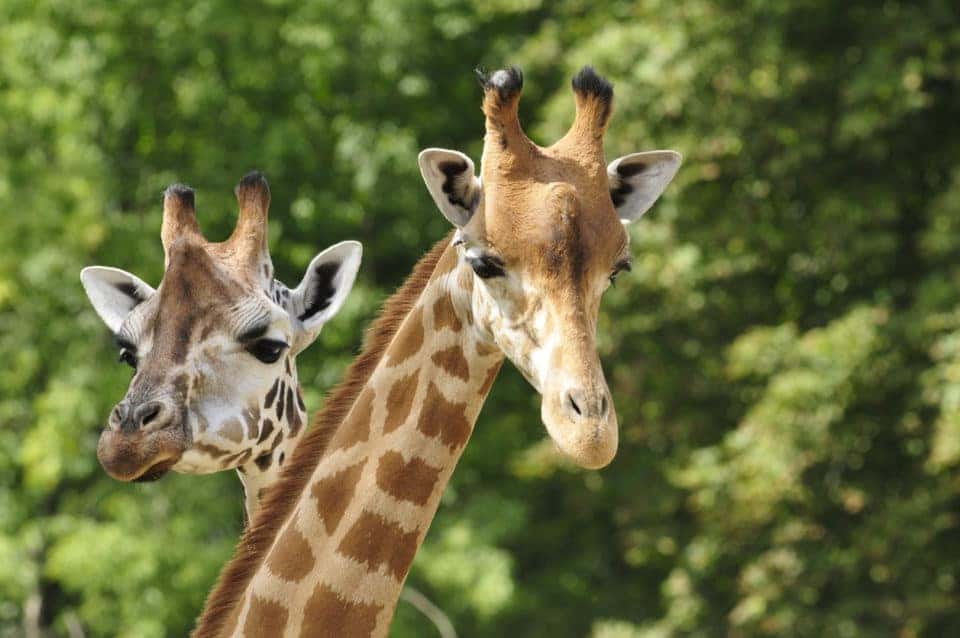 Do you remember the Reston Zoo? It closed in 2016 and reopened as Roer's Zoofari. The new owners built on the things everyone loved about the Reston Zoo while also adding some new animal counters and renovations. Plus, now instead of getting pulled on a tractor as you go through the zoo, you get to ride on a comfortable bus while checking out the animals.
Rates are $17 for adults, $15 for seniors and military, and $12 for kids aged 3–12. Admission includes an open-air bus ride and tons of animal encounters. You can also buy food at the zoofari and feed the animals if you wish.
It takes about two hours to make it through the zoo. Here are the highlights.
See Miniature Water Buffalo
The zoo recently acquired two lowland anoa. There are only about 70 of these miniature water buffalo in the United States, so this might be your only chance to see one (or two) in person. The zoo has created an environment for these water buffalo to thrive, and you will love seeing them up close.
Feed the Animals
The zoo offers feeding options for visitors. Bottle feeding the baby goats is always a lot of fun, and you'll love feeding the camels and giraffes. Here's a tip when feeding the camels. Hold your palm out flat during the feeding, and you'll get a kiss. If you've never felt a camel's tongue, you do not want to miss your chance.
Check Out the Free Flight Aviary
You'll also want to grab a feed stick and head to the free flight aviary. Parakeets will actually land on you to grab some food. The birds are colorful and friendly, and you will find yourself beaming from ear to ear.
You might also like: Sip On A Smoothie Near Tysons Corner
Visit the Petting Barn
If you're going to the zoofari with little kids, a trip to the petting barn is a must. They can interact with lambs, goats, rabbits, pigs, sheep, and more. The animals are super friendly and used to being around people. They also like to eat, so be sure to pick up some food before you go. Keep in mind that you can only feed food that you purchase from the zoofari. Don't bring your own or you could make the animals sick.
An open-air bus will transport you around the zoofari, but most of the time, you're in control of your transportation. That means you need a vehicle that can get the job done. Maserati of Tysons in Vienna, Virginia, has just what you need. You'll love driving around in a new Maserati, and you'll look as great as you feel.