Get Ready For The Reston Holiday Parade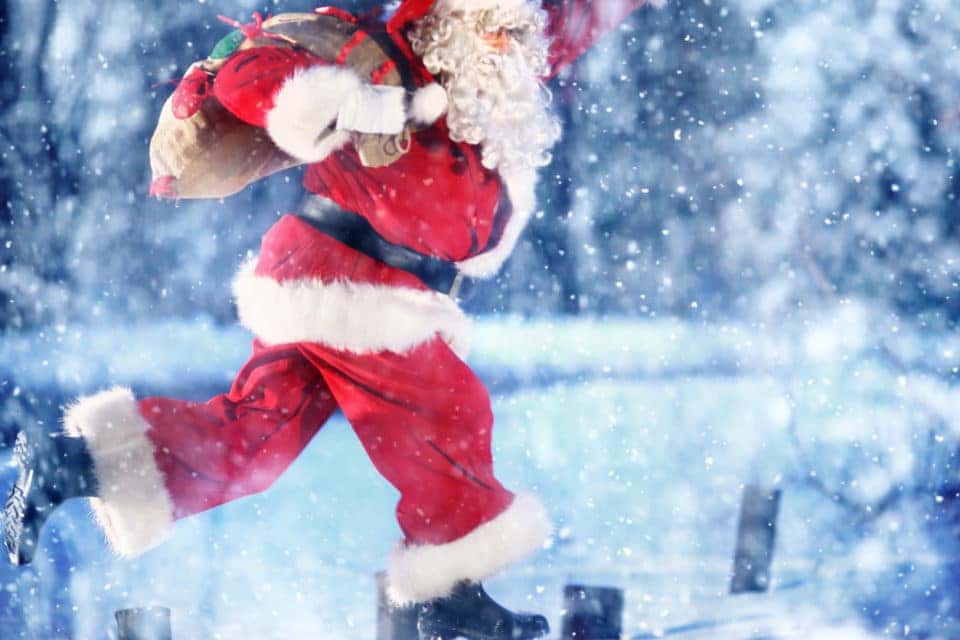 Jealous of your friends who are going away for Thanksgiving? They should be jealous of you! Since you're going to be home, you can attend the annual Reston Holiday Parade at Reston Town Center. This parade was voted "Best Holiday Parade" the last two years in a row, so you won't want to miss it when it rolls on Nov. 23 at 11 a.m. The parade lasts for an hour and features Macy's-style balloons, marching bands, musicians, antique cars, and more. When this parade hits the streets, you'll know the holiday season has officially begun.
Here Comes Santa Claus
Santa Claus is coming to town, and he's bringing his wife along. Santa and Mrs. Claus will arrive at the parade in a horse-drawn carriage, and the crowd will go wild.
And don't worry. Santa and Mrs. Claus aren't just there for the parade. They'll be hanging around afterward, taking photos with the little ones. This is the perfect time for your kids to let Santa know what they want for Christmas. It's also the perfect time to remind them that Santa is watching, so they need to be good, for goodness sake.
Additional Entertainment
It'll be a full day of holiday fun at Reston Town Center. The mini-train rides and visits with Santa will last from 12:30 p.m. to 4:30 p.m., and the family can also enjoy street entertainment.
Before you know it, it'll be time for the tree lighting and sing-along. It starts at 6 p.m., and it is like a scene out of a movie. Once the huge community tree is lit, the organizers will lead everyone in a holiday-inspired sing-along. The cheerful holiday songs will get you into the spirit for the holidays and remind you what this season really means. It's not about Christmas presents or even food (well, the food is good, but…). No, it's about spending time with the people you love.
You might also like: Find Unique Art At ArtInsights In Vienna
Ride a Horse-Drawn Carriage
Need a little extra Christmas magic? Hop about a horse-drawn carriage and ride around the area. There is something about the sounds of hooves hitting the pavement that will make your stress melt away.
You know what else can help the stress melt away? A vehicle from Maserati of Tysons in Vienna, Virginia. Our vehicles are just what you need to get a little boost of holiday cheer. You deserve something special this holiday season, so see us today.