Paradise Springs Winery Tour And Tasting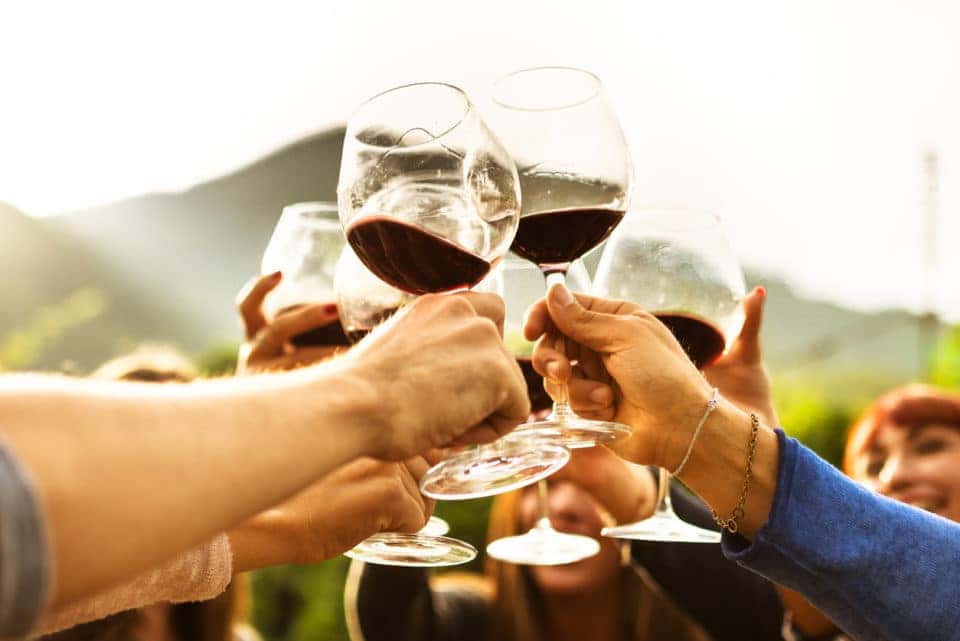 The state of Virginia is known for making some amazing wines, and many of those are located right over at the Paradise Springs Winery in Clifton. See (or taste) for yourself by going to the Paradise Springs Winery Experience Production Tour and Tasting for just $25 a person. This tour takes place on Fridays, Saturdays, and Sundays, and you can make a reservation or just show up. Keep in mind that it's first come, first served, so consider making a reservation so you'll be sure to have a spot.
You'll definitely want that spot when you consider what this tour entails.
See The Entire Winemaking Experience
If you've been on a winery tour before, you probably expect a pretty basic experience. You'll see a vineyard and then go directly to a tasting room. That's the entire thing.
Well, that might be true for other wineries, but it's not the case at Paradise Springs.
You'll walk around the entire grounds during your tour, including the historic log cabin and the vineyards. That's all fun, but the production rooms are the best part. It's cool to see how the wine is actually made. While most winery tours just let you know about the vineyard, you'll get a front-row seat to how it is made during this tour.
You might also like: Take A Paint Class In Vienna
Taste The Entire Flight Of Wines
Your tour will end in the tasting room, where you will get to taste the entire flight of wines. The people who work here will tell you all about the wines as you try them. The Viognier is a standout wine. It's light and crisp, and the perfect wine for the summer months. You can't help but feel refreshed when you drink it.
The Cabernet Franc is also a standout. The spicy flavors really come out in this wine.
These are just a couple of the many wines you can try here. Keep in mind you can also buy them by the bottle, so if you find one you like, take it home.
Wine tours and tastings are classy experiences, and you want to look the part. That means you need to drive up in some wheels that are worthy of the experience. Fortunately,  Maserati of Tysons in Vienna, Virginia, has just what you need. Stop by and let us help you find some wheels to take on wine tastings and more.