Don't Miss Seeing The National Symphony Orchestra Performing Music From Harry Potter And The Goblet Of Fire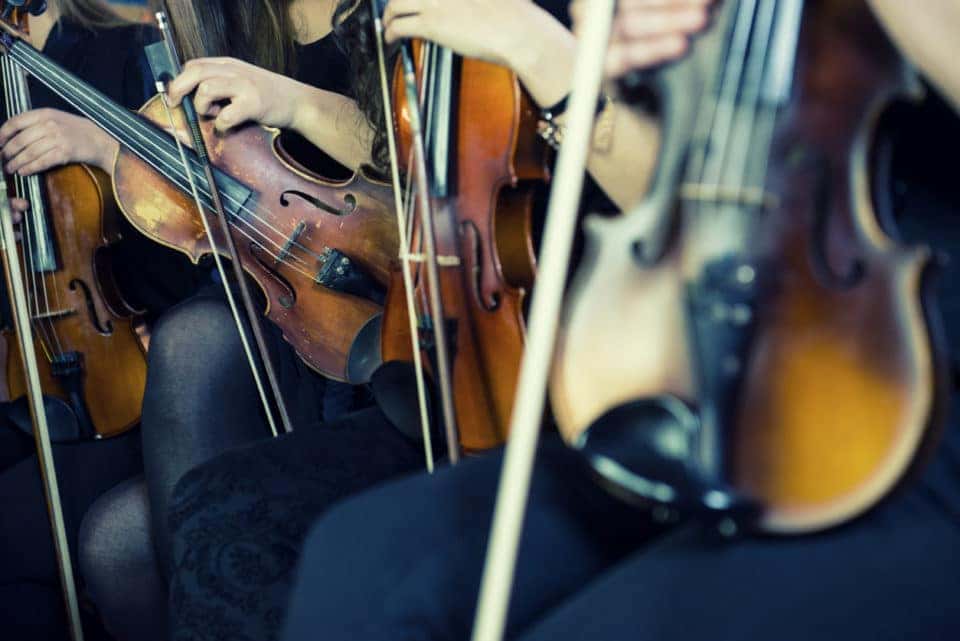 With new films set in the Wizarding World, it seems that Harry Potter has made a comeback. After all, it was only a matter of time. As new generations are introduced to the magic and wonder that the books and films represent, it's only natural for the series to gain even more popularity. Children of all ages are just now being introduced to Hogwarts. Since the Harry Potter popularity is on the rise again, there are many events you can attend. For the music lovers out there, we recommend you attend the Harry Potter and the Goblet of Fire in concert!
About the Event
The Harry Potter and the Goblet of Fire in concert event will be performed by the National Symphony Orchestra. The event will be held at the venue Filene Center which is located at 1551 Trap Road, Vienna, VA 22812. Gates open at 7:00 p.m. and tickets start at $35. At the event, the National Symphony Orchestra will perform every note from the film. For those who attend, you'll be able to relive the magic in high-definition on a giant HD screen while the orchestra performs live. It sounds incredible, doesn't it?
Other Important Details
The Wolf Trap outdoor venue holds concerts, events, and more throughout the year. For the Harry Potter and the Goblet of Fire event, you can a Movie Night Package when you purchase four lawn tickets. When you purchase the four lawn tickets, you'll receive one free popcorn. The event will be held on Friday, July 5 at 8:30 p.m. and Saturday, July 6 at 8:30 p.m. Tickets range in price, so be sure to purchase your tickets online today.
You might also like: What Pizza Places In Vienna To Keep On Your Radar
While in Vienna, Virginia
Although we do not offer magical cars at Maserati of Tysons, we do provide a large selection of vehicles for you to choose from. We understand that each driver has certain wants and needs when it comes to purchasing a new automobile.
In addition to this, we happily provide a wide array of deals and specials you can take advantage of. There's only one catch – our special offers won't be around forever. In fact, the prices you see on our site, much like our inventory, constantly change. Visit us soon to get a great deal on a car you love!
We are conveniently located at 8448 Leesburg Pike Unit B, Vienna, VA 22182 which means residents of Alexandria, Bristow, and Reston are just a short drive away. Once you arrive, our team of experts will happily answer your questions, listen to your concerns, and assist you in any way. We'll also show you around our dealership and let you take a test drive or two. We look forward to putting you behind the wheel of a new Maserati today!