Embrace The Day At Meadowlark Botanical Gardens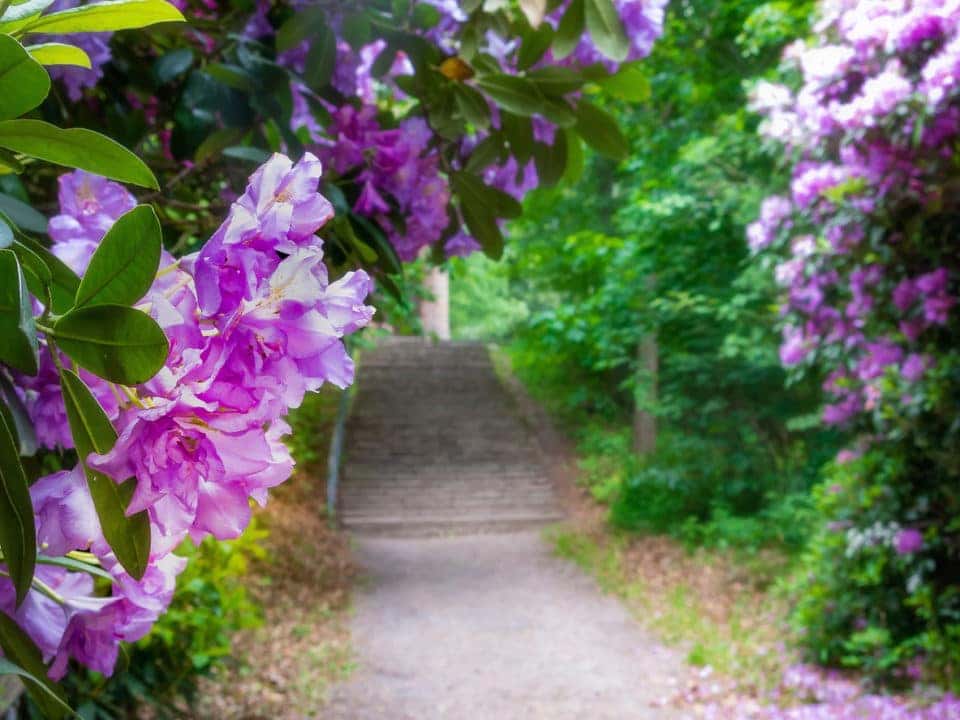 Breathtaking scenery, tranquil forests, leisurely walking trails – you'll find all this and more at the beautiful Meadowlark Botanical Gardens in Vienna, Virginia. Stretching over 95 acres, this peaceful, public green space provides locals and visitors alike with a wonderful way to spend a morning, afternoon, or entire day. If you've never visited the Gardens, set aside some time in the near future and come explore everything Meadowlark has to offer!
Visiting Meadowlark Gardens
There's so much to see and do at Meadowlark Gardens, first-time visitors might find it a little overwhelming. But don't worry! Every trip is worth your while, no matter how much of the Gardens you get to experience.
Hours And Admission
Operating hours differ from season to season. For the summer, Meadowlark is open seven days a week from 10:00 am to 8:00 pm with admissions closing at 7:30 pm. Entrance fees are as follows:
Children 5 and under: Free
Children 6 to 17: $3.00
Adults 18 to 54: $6.00
Adults 55 and over: $3.00
You can also purchase single annual passes for $35.00 and family passes for $50.00.
Trails
There are four different walking trails throughout the Gardens that make for a perfect morning or afternoon stroll. These are:
Paved walking trail
Mulch walking trail
Parameter trail
ADA accessible paved trail
Meadowlark Botanical Gardens provides a downloadable map of the trail paths on their website, which makes for a handy guide!
You might also like: Celebrate The 4th Of July At Fairfax High School
The Gardens
From aesthetics to conservation, education to community service, the gardens at Meadowlark serve much more than a single purpose. Inside, you'll find three beautiful lakes surrounded by a crawling forest of local flora and fauna, exotic plants, and wildlife.
Each season brings different parts of the gardens to life. For the months of July and August, you can experience charming and graceful spreads of Hydrangea, Crepe Myrtles, Saliva, aquatic plants, and more. These summer months are also a great time to experience the Potomac Valley Collection and witness the collection of diverse native plants within a secluded hardwood forest.
Of course, that's not all there is to see. Throughout the gardens, you'll find artistic sculptures representing the surrounding nature, native wetlands, and a native tree collection.
There's so much to see and do at Meadowlark Botanical Gardens that you're guaranteed to have a wonderful experience, no matter how you choose to explore. For additional questions, you can contact the Northern Virginia Regional Park Authority by calling 703-273-0905 or emailing NOVAParks@NVRPA.org.