Maserati's Future Is Spelled Fuoriserie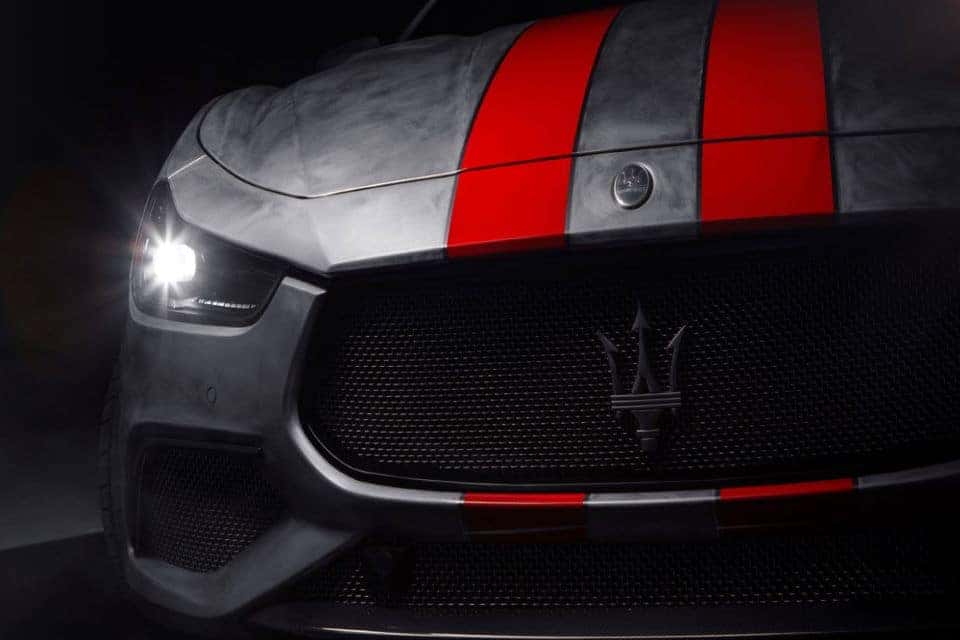 Maserati recently debuted their Fuoriserie personalization program that allows clients to customize a Maserati to their exact tastes. In celebration of the program, Maserati also released three one-off vehicles based on either the Ghibli Trofeo, the Levante Trofeo, or the Quattroporte Trofeo. These gorgeous cars were created by the Centro Stile with Garage Italia. Let's explore the three newest Fuoriserie cars.
Fuoriserie Corse
The Fuoriserie Corse is dedicated to historic Maserati racing vehicles of the Officine Alfieri Maserati with two red livery stripes and gray exterior paint that looks hand-formed like old racing models would have looked. The rims have a two-tone color scheme with bright red brake calipers to match the livery. Inside, the cabin is full of rich leather as a tribute to the vegetable-tanned hides that covered the seats of historic racers.
Fuoriserie Futura
The Futura Fuoriserie model is inspired by the cutting-edge and ever-changing world of technology. The body is painted in a Blue Graphite color with a rough stain finish that is covered with small cross shapes that recall the grids of three-dimensional scans. Inside the cabin, you'll see that the crosses continue over the gray Alcantara headliner, and white leather seats finish the look.
Fuoriserie Unica
Inspired by the worlds of fashion, art, and culture, the Unica represents the here and now. You can customize the rims with either gold, chrome, or platinum finishes, and the windshield offers a bold rainbow effect that changes colors depending on the angle you're looking at the car. Inside the cabin, the interior can be customized in a long list of colors, including Pantone's 2020 Color of the Year. There are also crystals set into the cabin to give off rainbows when the light strikes them.
You might also like: Grab A Warm Cup At Any Of These Coffee Shops
Find Your Fuoriserie
If you're interested in owning a one-of-a-kind Maserati Fuoriserie vehicle, contact us today at Maserati of Tysons. We'll be able to guide you through the ordering process and help you customize your very own Fuoriserie Corse, Unica, or Futura.