The History Behind Maserati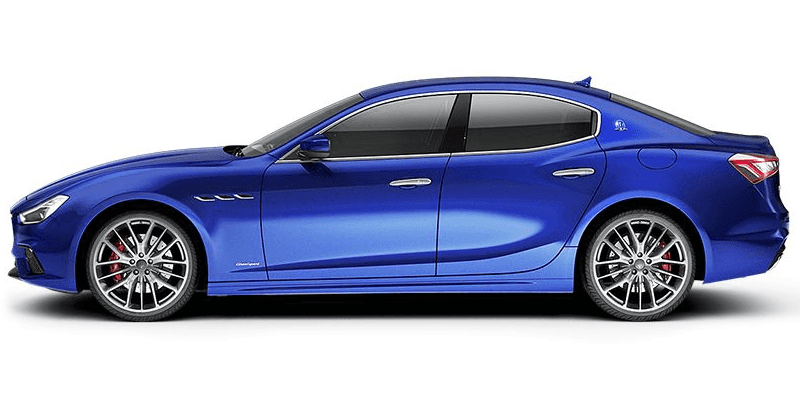 Maserati is one of the most well-known luxury vehicle brands in the world, but have you ever explored the history behind these finely-engineered vehicles? The story begins in the early 1900s and is worth checking out.
Early History Of Maserati
The Maserati story begins with the Maserati family, which stemmed from Rodolfo Maserati, his wife Carolina Losi, and their seven children. Rodolfo was a railroad worker who passed his passion for speed and precision engineering on to his children.
On December 1, 1914, three Maserati children, Alfieri, Ettore, and Ernesto opened  Società Anonima Officine Alfieri Maserati, a car workshop at 1, via de'Pepoli in Bologna. When Italy entered WWI just five months later, the brothers were able to demonstrate their technical ingenuity for the war effort. After the war, in the mid-1920s, the three brothers produce their first original car: the Tipo 26. It's the first Maserati-named vehicle, and it displays the now-famous Trident logo. The
The 1930s and 40s saw incredible amounts of change and success for the Maserati brand, beginning with the purchase of the company by Adolfo Orsi, an entrepreneur from Modena. Orsi purchased Maserati from the brothers on May 1, 1937, though the brothers remained in the company for quite some time. Maserati quickly found success in racing cars, and Wilbur Shaw won the 1939 Indianapolis 500 in the "Boyle Special" car with an average speed of over 115 mph. Later this same year, Maserati moved from Bologna to Modena, where the vehicles are still made today. Additionally, at the 1947 Geneva Motor Show, Maserati debuted the A6 1500. The car was designed by Pininfarina, and was the first Maserati vehicle designated for daily driving rather than racing.
Mid Century Success
The middle of the 20th century saw continued success for the Maserati brand as it rolled out more vehicles intended for daily use including the 3500 GT, the Quattroporte, the Ghibli, and the Bora. These vehicles introduced the luxury sedan class to the international market, setting a new standard for luxurious driving around the world.
You might also like: Check Out These Helpful Spring Cleaning Tips From The Spruce
The 90s To Now
In the early 1990s, the nearly impossible happen – longtime rivals Maserati and Ferrari partnered to create the 3200 GT, a Maserati-designed vehicle with a Ferarri engine. The success of the 3200 GT led to the creation of the Spyder, which marked Maserati's glorious return to the American market.
The 2000s saw the introduction of two new Quattroporte vehicles, several successful mid-size sedans, and the centennial anniversary of the beloved Maserati brand in 2014. Here's to 100+ more years of excellence!