Slide Into The Late Night Glow Snow Tubing Trip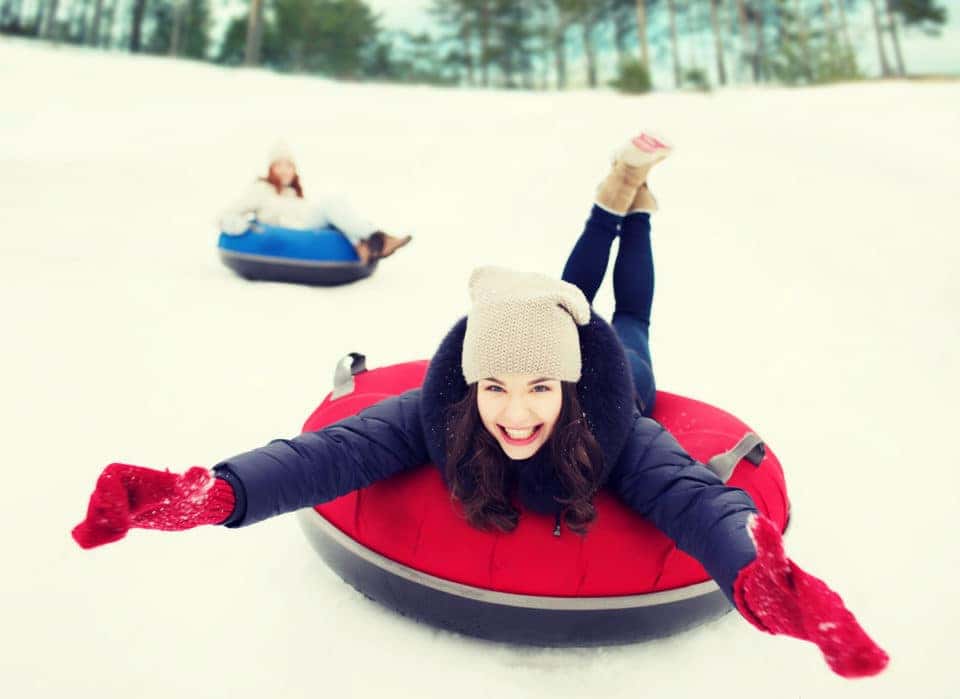 Who says kids get to have all the fun? You can enjoy some adults-only fun by embarking on the Late Night Glow Snow Tubing Trip at Whitetail Resort. The trip is on Feb. 9 and 23, and March 9, and it'll last from 4:30 p.m. to 1 a.m. each day. Tickets are $69 a person and they're going fast. Get the details and get ready to go snow tubing with your buddies.
The Pre-Game
This isn't just a snow tubing adventure. It's going to be a full evening of fun. You'll start at Kelly's Irish Times, where you can enjoy a few adult beverages before you leave.
Then, it'll be time to hit the road. You'll likely have a few drinks in you by then, so you'll be happy that you don't have to drive to the resort. You can just hop on the Fraylife Bus, where you can keep the party going. The organizers will have some treats and games onboard, and you can bring drinks along for the ride.
Hitting the Slopes
Before you know it, it'll be time to hit those snowy slopes. You'll receive some glow paint and glow sticks, and then you'll be unleashed on the slopes for a full two hours. All the gear will be there, so just bring a fun attitude and get ready to have a blast.
It'll be chilly so you'll want to dress warmly. Wear layers, and also spend some time at the fire in between runs. You can also pick up some hot chocolate to warm you up.
You might also like: Don't Miss Out On Ice Skating At The National Gallery Of Art
Hungry? No Problem
You can work up a serious appetite when you fly down the slopes. You can grab some food at Avalanche Express. You can keep on chowing down and tubing until it's time to head back to Kelly's Irish Times. You'll get there around 1 p.m.
You're going to have a crazy good time at this adults-only event. You'll need to get a designated driver or use a rideshare so that you stay safe on the road. That doesn't mean you shouldn't start looking for a new set of wheels, though. Head to Maserati of Tysons in Vienna, Virginia, so you'll have a new Maserati waiting for you when you get home. Then, you can hit the town the next day in a sweet new ride.