Don't Miss Out On Ice Skating At The National Gallery Of Art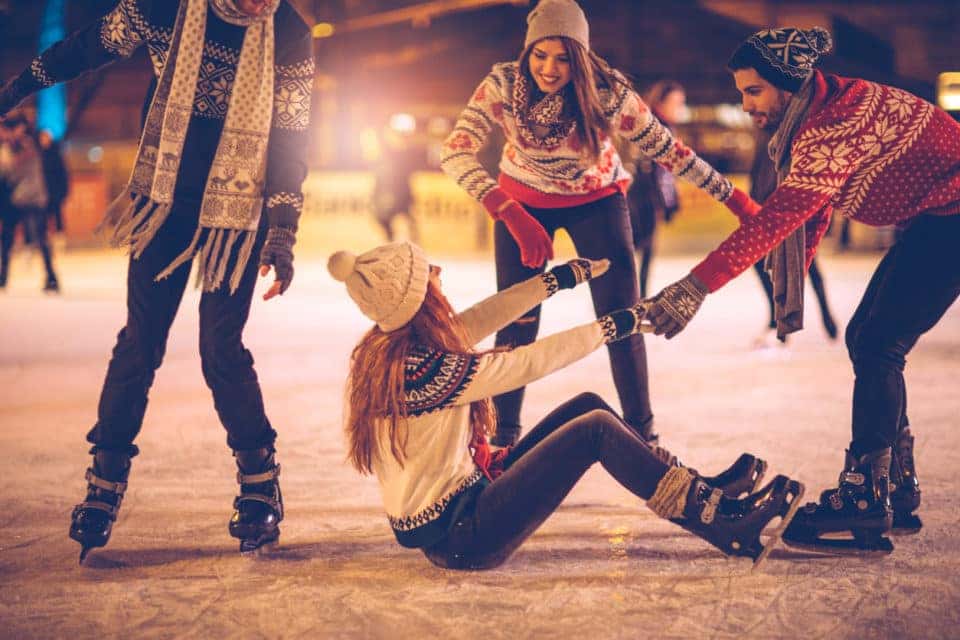 The holidays might be over, but that doesn't mean you can't still participate in one of your favorite holiday pastimes. No, you can't sit on Santa's lap, but you can go ice skating at the National Gallery of Art Sculpture Garden Ice Rink in Washington, D.C. The ice rink is open through March 10, and it's a ton of fun. Adults can get two 45-minute sessions. Students, kids 12 and under, and people over 50 can skate for $8. Skate rental fees are $4 for everyone.
Get the details on this skating rink, and get ready to lace up your skates and join in the fun.
Take in the Sights While Skating
This isn't just some ice skating rink. It's located on the National Mall. That means you can see all kinds of sights while flying around the ice. You'll see sculptures, beautiful buildings, and lots of lights. If possible, go at night so you can see the National Archives lit up while you skate.
Tips for Visiting
There are a few things to keep in mind when visiting this skating rink. First, it won't be open if it's raining or the temperature is below 20 degrees, so check the weather before heading out. You'd hate to go all that way only to find out the rink is closed.
Second, dress appropriately for ice skating. You want to wear layers that you can take off if necessary. While it's important to bundle up, make sure your clothes don't restrict your movement. You want to fly around the ice, so your clothes need to be flexible.
Finally, wear gloves, even if it isn't that cold out. You might take a tumble during your time on the ice, and you'll be happy to have gloves on your hands.
You might also like: Explore Mediterranean Dining In Vienna
Need Lessons?
Never been ice skating before? You can take lessons at the rink. Five 30-minute lessons cost $145. You can also take a single 30-minute "pick-up" lesson for $35. There are also lessons for children, families, and more. Register online or at the rink.
You might need lessons to ice skate, but driving comes second nature to you. Still, you get a thrill any time you get to drive a new vehicle. That thrill will be magnified when that new vehicle is a Maserati. Don't believe us? Stop by Maserati of Tysons in Vienna, Virginia, and take one of these luxury vehicles out for a spin. You'll be hooked.