Dumplings: Four Ways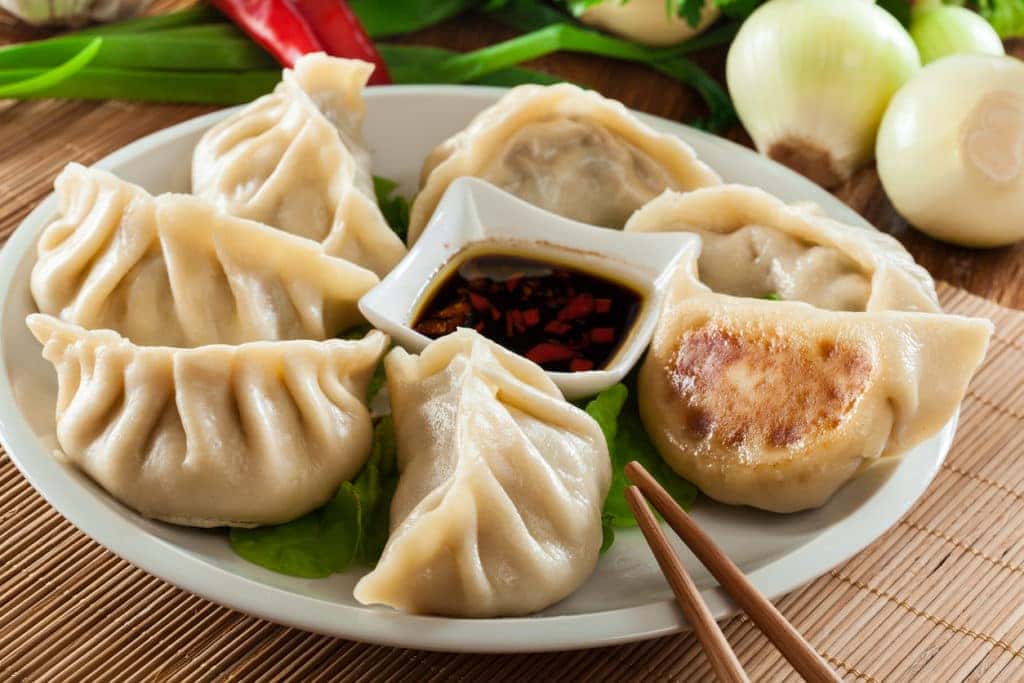 Dumplings take many forms across the globe, and unique variations have become staple dishes all around Asia, Europe, and the Americas. Take a look at these savory dumpling recipes to inspire your next meal.
Pork Dumplings
These pork dumplings by Spend with Pennies only require a few simple ingredients to achieve a dynamic and delicious flavor, with napa cabbage and ginger for a tart and slightly spicy bite. Ground pork is the prescribed filling for these dumplings, although you can certainly apply this recipe to ground beef, turkey, or even a chopped vegetable blend. Once the little morsels are loaded and wrapped, just fry them in a skillet until lightly browned on the bottom. Then simmer in water for a few minutes for a soft, moist texture.
Chicken and Dumplings
Chicken and dumplings are classic comfort food throughout the U.S. and Canada, and the dish is proof that some of the easiest preparations yield the most satisfying results. Many home cooks have found that a can of biscuits provides the perfect dough for this delight, while hearty chicken adds substantial protein and flavor. This recipe by Southern Kissed thickens the meal with cream of chicken soup, while chicken broth adds nutrition and volume for feeding the whole household.
Chuchvara
Eggs, salt, water, and plain flour make up the simple dough for this Uzbek classic. Use the minced meat of your choice for the filling, and brighten the flavor with sour cream, pepper, onions, and coriander. Recipe of Food's directions call for butter to add a wonderful richness to the taste, and the finished dumplings are recommended for Chuchvara soup, which features vegetables and a host of other spices like cumin and basil.
Kroppkakor
Kroppkakor, or Swedish dumplings, are equally suited to breakfast, lunch, or dinner. This recipe's dough comes from a combination of milled potatoes, whose starches combine with flour for a hearty dumpling. The flavor in Martha Stewart's recipe is rounded out with allspice, smoked ham, and bacon, and you can set some bacon aside to serve with the finished dumplings.
You might also like: Make Winter A Wonderland Of Learning For Your Kids
Maserati of Tysons
If you're craving an engaging ride and high-end luxury comfort, come see what we have waiting for you in our new Maserati selection.