Decorate For The Holiday On A Budget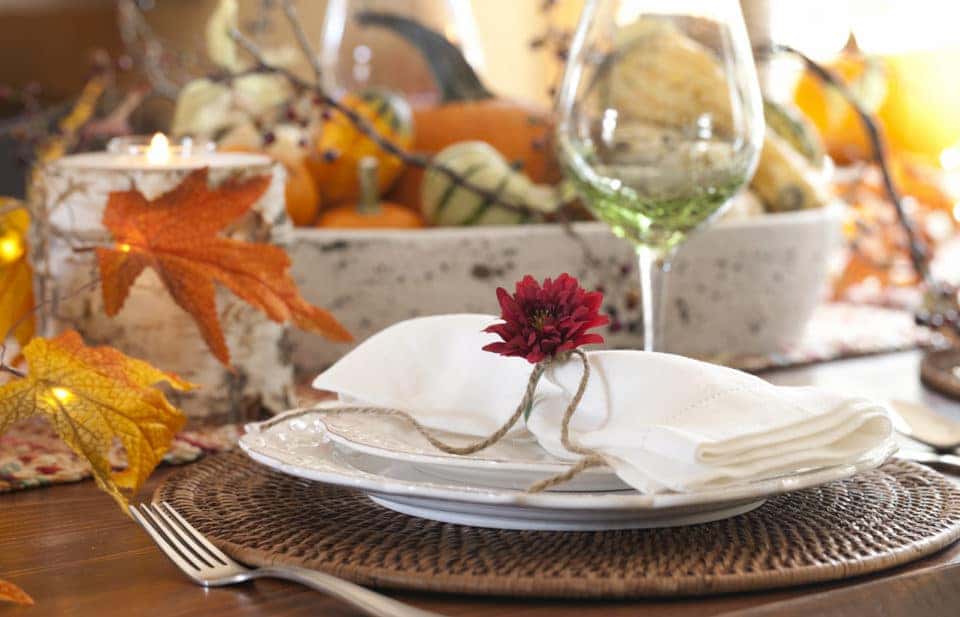 While you may not want to go all-out on decorating for a small family Thanksgiving gathering this year, you can still create a few decorations with items you can easily find low-cost at craft or dollar stores. Check out these DIY Thanksgiving decorations this year!
Painted Pumpkins
Most craft and dollar stores sell small plastic pumpkins that are just waiting for a fresh coat of spray paint. Depending on the color scheme of your existing decor, you can use silver, gold, or copper/rose gold spray paint to transform the pumpkins from Halloween to Thanksgiving. You can fill the painted pumpkins with fresh flowers or greenery to complete the look!
Fall Leaf Candles
In this DIY centerpiece, you'll wrap a piece of burlap ribbon and a leaf or two around a pillar candle with a bit of twine. If your yard still has newly fallen leaves you can use those or you can pick up a few faux leafs at a craft or dollar store.
Gold Glitter Pears
A few years ago, Pottery Barn ran a fall catalog with an image of glittery gold pears in a fruit stand, and the DIY community went wild for this easy fall decoration. All you need is plastic pears from the store and a can of gold spray paint. You can grab glitter paint to closely replicate the original piece or put your own spin on it with metallic gold, silver, or rose gold!
Pumpkin Vase
While you've got your spray paint and plastic pumpkins out, grab a bigger plastic pumpkin and carve out the top. Give it a good coat of new paint in a neutral color such as greige or white and add a fall floral arrangement. Chrysanthemums, wheat, eucalyptus, pine cones, and berries would make a gorgeous arrangement!
You might also like: Maserati's Future Is Spelled Fuoriserie
Confetti Turkey
If you have little ones, this is the perfect DIY to surprise them at Thanksgiving dinner. Twist a few white paper lunch bags into the general shape of a turkey and fill it with lots of confetti. The kids will have a blast busting open the turkey and tossing the confetti around. It might mean a little extra clean up at the end of the night, but the cuteness is certainly worth it!