Date Night Cooking Class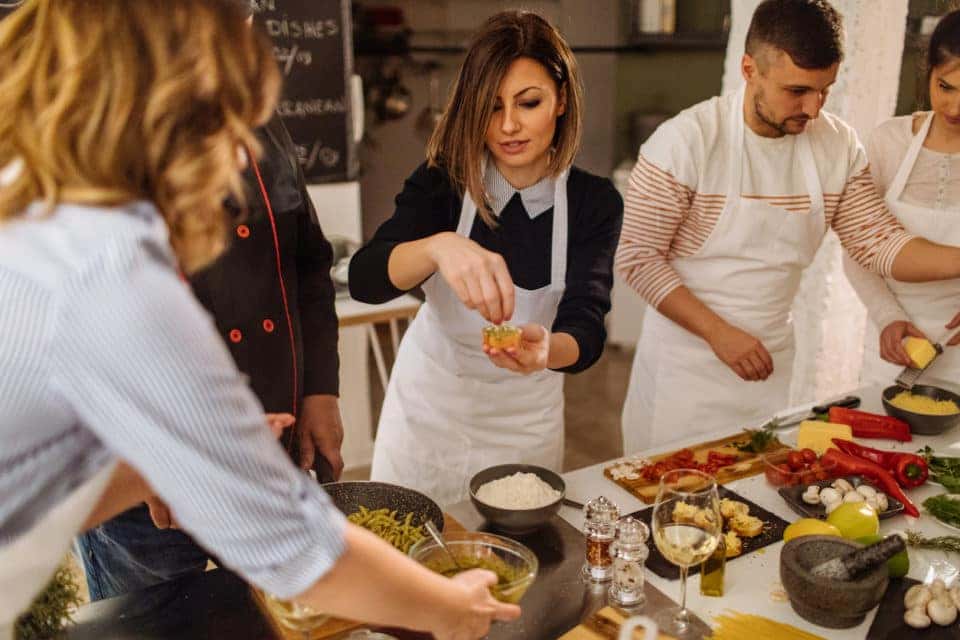 Coming up with something special for date night can be overwhelming. You've tried it all. You've gone to movies, treated that special someone to elegant dinners, and even went on mini vacations. What else can you do?
You can take your significant other to Its Date Night: The Chef's Table at the Workhouse Arts Center. This takes place every third Saturday from 7 p.m. to 9 p.m. However, the July Date Night has been canceled, so the next event is scheduled for Aug. 18. Tickets are $150 per couple, and that includes cooking lessons, a meal, and drinks. You can go to this month after month and you'll learn how to make a different meal each time.
This is sure to be a ton of fun, and it can even help you grow as a couple. In fact, cooking classes could spice up your relationship in a bunch of different ways.
Improve Your Communication Skills
When you cook together, you're more likely to communicate. You have to talk about everything from choosing the recipe to selecting the cookware, and a lot of great conversations will spring out of those topics. If you want to improve your communication skills, take this cooking class and then continue cooking together. You and your significant other will start talking more in no time.
Get Healthy
It's easy to forget about health when you pick up fast food or eat at restaurants all the time. You can even forget about being healthy when your significant other prepares all the meals. However, if you and your significant other start cooking together, your health will take center stage. You will find yourselves talking about health and nutrition when selecting dishes and ingredients. Before long, you'll be so much healthier and happier.
Work as a Team
When you're in a relationship, you want to be part of a team, but that doesn't always happen. It's pretty normal for both people to work separately, but that's not possible when you cook together. You have to work as a team, or your dishes won't turn out right. You'll rely on each other more, and that will help your relationship.
You might also like: Learn To Make 18th Century Ice Cream

Make Some Amazing Memories
Don't you want to make memories with your significant other? That's easy to do when you cook together. You'll start making those memories at the cooking class, but it will continue long into the future.
You're going to impress your date when you schedule cooking classes. Take that to the next level by picking up a new Maserati from Maserati of Tysons in Vienna, Virginia. Just imagine how that special someone will react when you pull up in your new Maserati. Now that you've imagined it, make it happen by coming by today.