Take A Cooking Class At Culinaria Cooking School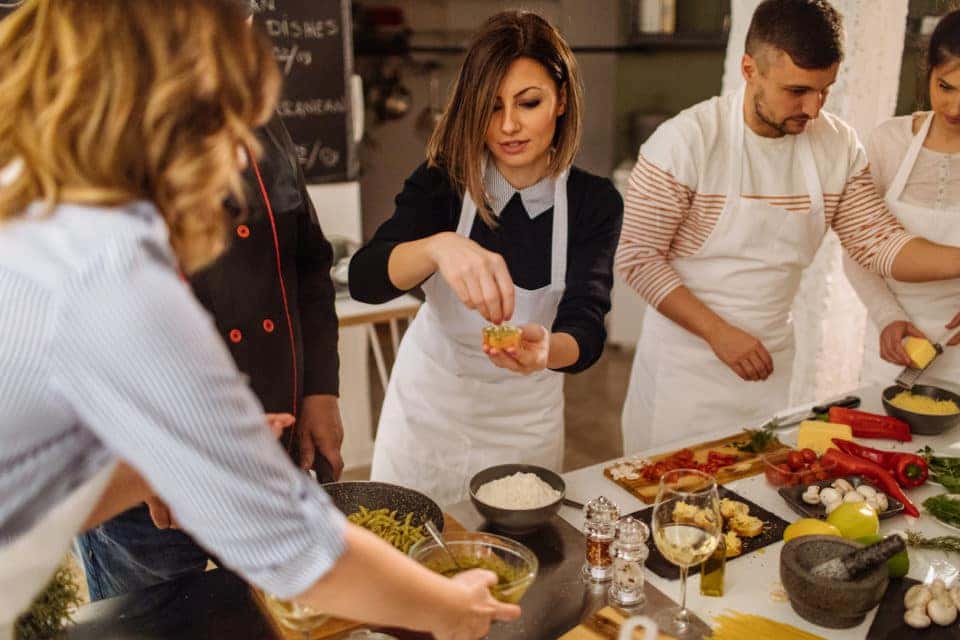 Do you constantly burn the dishes you're trying to cook? Having a hard time making pasta? It's okay; you're not alone. Lots of people struggle with learning how to cook. And while you could spend your time trying to figure it out on your own while you constantly refer to a recipe, it's much easier if you can just learn what you need to know from a cooking class. That's where Culinaria Cooking School comes in. When you take a class here, you can learn everything about cooking delicious dishes and enhancing your culinary skills. Check out some of the upcoming classes, and sign up for one today.
Perfect Pairings: Tuscany
Do you want to learn how to cook like an Italian? Italian food is one of the most influential cuisines in the world, and you can learn all about it when you take the Perfect Pairings: Tuscany class. This class will take place on March 21, from 7 p.m. to 10 p.m., so get ready for a full evening of fun, cooking, and even some wine. Class fee is at $95 per person.
Friday Fish Feast
Feeling like preparing a fish dish? No problem. Come to the Friday Fish Feast class on Friday, March 22, from 7 p.m. to 10 p.m. You'll learn how to make a mixed green salad with shrimp and mango, which is a delicious combination you're sure to love. It's all served with zucchini and squash with a white wine sauce. Oh, and you'll get to finish off your main dish with an oatmeal chocolate chip and pecan cookie ice cream sandwich with cinnamon ice cream. How much better can you get? This class is $85 per person.
You might also like: Sip On A Smoothie Near Tysons Corner
Bread Baking Workshop
Sure, store-bought bread may be fine on an average day, but sometimes, you want something that's a bit more special. You'll learn how to make flatbreads and spreads when you attend the Bread Baking Workshop. You can catch this class on Saturday, March 23, from 9:30 a.m. to 12:30 p.m. It's going to be a night to remember, and you'll even get to bring your bread home with you. It might even become a new staple in your diet.
Now, all you need is a way to get to the Culinaria Cooking School, so you can learn how to make the best dishes you've ever had. We can help with that when you come pick out a new vehicle from Maserati of Tysons in Vienna, Virginia.