Take A Crack At These Warm Crock Pot Drink Recipes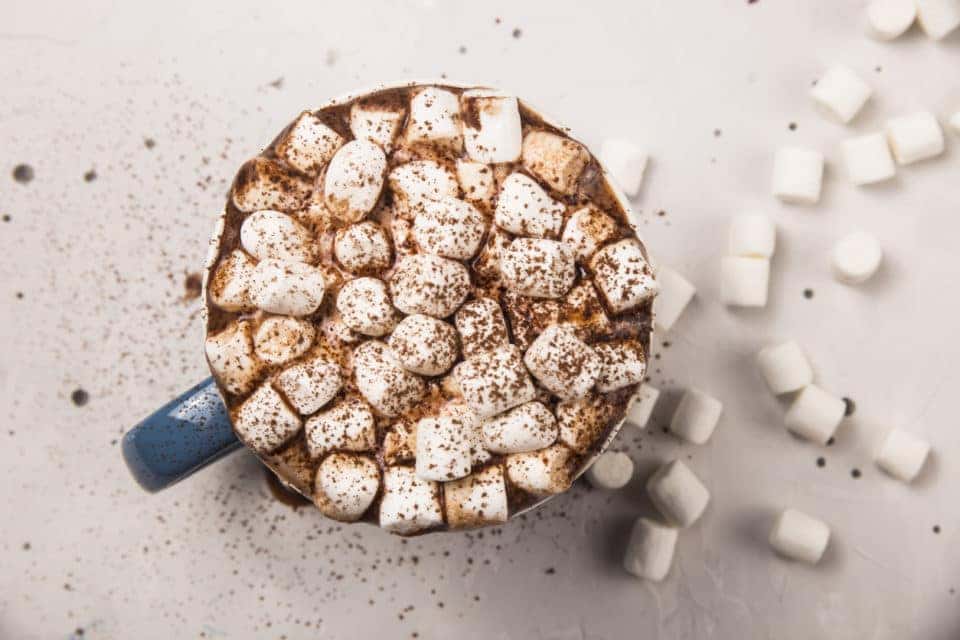 Warming up with a warm drink in the winter is one of the most cozy, joyful parts of this cold season, and it can be even more wonderful when you make your own hot drinks. These five crockpot drink recipes make enough for the whole family so that everyone can stay warm and enjoy a sweet treat this winter.
This dairy-free hot chocolate recipe uses coconut milk instead of cow's milk, but you could use any nut milk or even real cow's milk to suit your family's dietary needs. You'll also toss in white chocolate chips, a vanilla bean (or 1 teaspoon vanilla bean paste), and either peppermint chips or peppermint extract.
If you're looking for another way to add more Nutella to your diet you will love this Nutella hot chocolate. You'll add milk and Nutella into a crockpot, whisk it together until everything is smooth and incorporated, then let the drink heat through. You could also add a splash of vanilla and chocolate chips to enhance the flavor!
This Starbucks-inspired recipe is great for winter weekends where you're planning to stay home and cozy all day. The recipe combines coffee, milk, maple syrup, brown sugar, ground ginger, vanilla, cinnamon, cloves, and nutmeg for an irresistible treat. As a note, the recipe calls for 3 1/2 cups of strongly brewed coffee or espresso, but if you're going to use espresso made from an Aeropress, Moka Pot, or even a legitimate espresso maker, you'll want to use about 16 oz./two cups/eight double shots to keep a good flavor ratio of milk to coffee.
Five ingredients and a crockpot are all you need to whip up this delicious caramel apple cider. Combine apple cider, brown sugar, vanilla extract, and cinnamon sticks to the crockpot and let it cook on low for three hours. After three hours, remove the cinnamon sticks and add in the caramel sauce for the final 30 minutes of cooking. Finally, stir, serve, and enjoy!
You might also like: Dumplings: Four Ways
Hot vanilla is a great alternative for folks who don't like chocolate and want something warm and comforting to sip on throughout the winter. This hot vanilla recipe stands out from others by using vanilla syrup (as is used in vanilla lattes) instead of just vanilla extract for a punch of flavor and sweetness.