Enjoy A Day Out At Cox Farms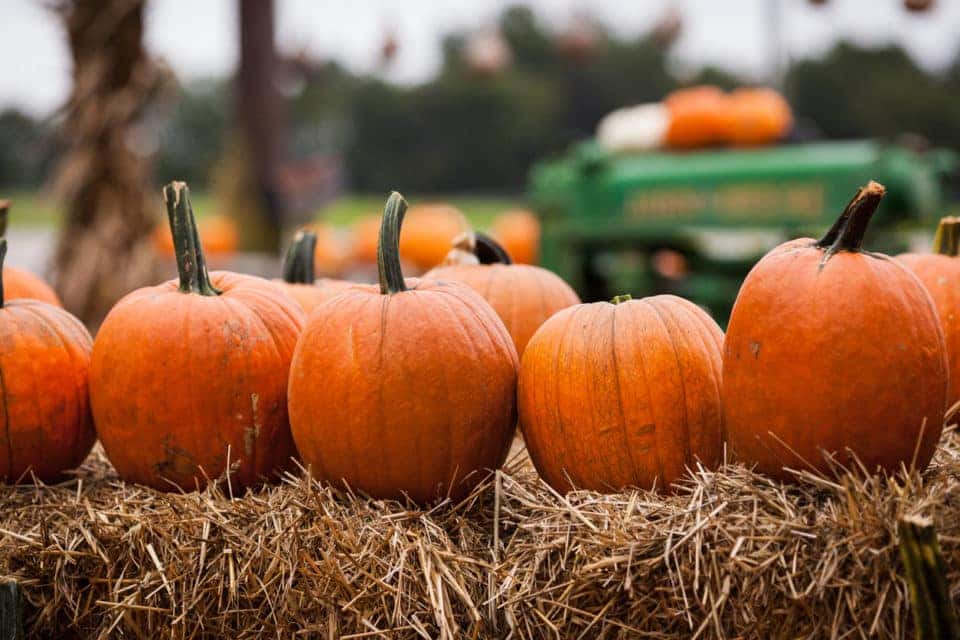 If your family is excited to celebrate fall, then a trip to Cox Farms is a must! Enjoy some fresh air and sunshine, pick up seasonal essentials at the drive-through market, and take a self-driven hayride featuring all the sights, sounds, and scents of autumn. There are even delicious fall-inspired treats available for purchase. With a little ingenuity and some careful reimagining, Cox Farms is keeping the tradition of fall at the farm alive in a new way for 2020!
About Cox Farms
Located at 15621 Braddock Road in Centreville, VA, Cox Farms is a beloved Northern Virginia attraction. It has been family-owned and operated since 1972 and draws people from all over the Washington, D.C., area and beyond to get a taste of the farm life. While Cox Farms is currently limiting access to their grounds, they are offering a few exciting new ways to enjoy the fall season this year!
Self-Driven Hayride
Roll down your car windows and cruise along the 1-mile-long path of the famous Cox Farms hayride, taking in the fun and fanciful displays from the comfort and safety of your own vehicle. The "hayride" hours are Mondays and Fridays from 2 p.m. to 6 p.m. and Saturdays and Sundays from 10 a.m. to 6 p.m.
Drive-Through Market
Order your fall favorites online and pick them up at Cox Farms' convenient Drive-Through Market! The market sells treats like apple cider donuts, cinnamon almonds, and kettle corn as well as classic apple cider and apple butter by the pint. If you're ordering pumpkins, you'll select the size you want – patch, small, medium, large, and jumbo – and then choose your favorites from a display of the appropriate size when you arrive to pick up your order. The Cox Farms Drive-Through Market is open through November 2; hours are Monday through Friday from noon to 6 p.m. and Saturdays and Sundays from 10 a.m. to 6 p.m.
You might also like: The Ultimate Autumn Bucket List
Start Fall Right with a New Ride
There's no time like the present to envision yourself behind the wheel of your dream car. That's our specialty at Maserati of Tysons. We proudly stock a stellar selection of Maserati vehicles with competitive pricing and savings opportunities that can help you claim your ultimate new ride! Browse our selection online, and then stop by for a thrilling test drive.