Chic Cuisine With Chicory As The Star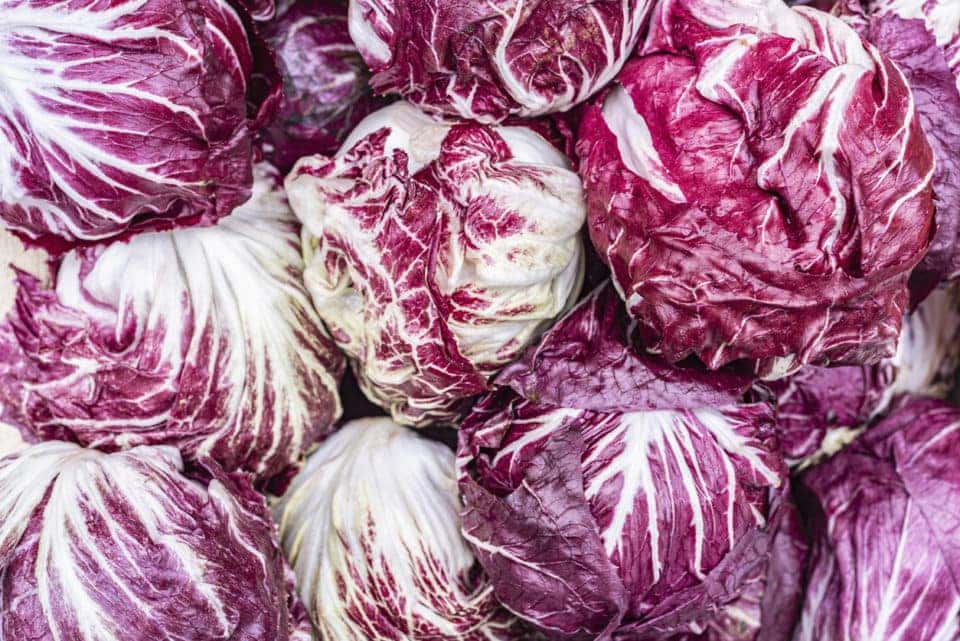 Fall and winter produce some of the most beautiful veggies, including chicory radicchio. Closely related to lettuce, chicory radicchio is a great lettuce or cabbage replacement as we head into cooler weather.  If you've never cooked with chicory before, use these recipes as a starting point to explore the wonderful world of chicory.
Radicchio Salad With Pickled Grapes And Goat Cheese
The crunchy bitterness of the radicchio pairs perfectly with the tangy sweetness of pickled grapes and the creaminess of goat cheese in this fall salad. Use this salad alongside any of your cool-weather entrees for a delicious start to the meal.
Seared Halibut With Fall Mole And Radicchio
Though the sheer number of ingredients needed for the mole may be intimidating, the results will be worth it every time. The radicchio in this dish offers a nice contrast to the richness of the mole and the halibut.
Sweet Potatoes With Sausage And Radicchio
Though often prepared with flavors that play off of the natural sugars in sweet potatoes, they can be just as delicious with a savory preparation. Here, chicory again plays a contrasting role by providing a bright crunch against the potatoes and sausage.
Chicory-Apple Salad With Brown Butter Dressing
Nutty and slightly sweet, the dressing in this salad balances the bitterness of the chicory and plays up the apples in this cool-weather salad. The prosciutto gives a perfect hint of fatty salt to complement the radicchio and brown butter.
Radicchio Salad With Sourdough Dressing
Who doesn't have sourdough bread these days? If you're looking for a way to use up some of your sourdough, this chicory salad is perfect. The bread in the dressing offers a tangy richness that is absolutely scrumptious over chicory.
Spelt-Bean Soup With Radicchio
Toasted spelt and white beans make a delicious spin on the classic Italian pasta and bean soup combination. The addition of a little bit of chicory allows for a break from the richness of this soup.
You might also like: Start Your Holiday Shopping Early
Crispy Chicken Breasts Over Chicory
This salad is a meal in itself, and it is sure to make a great addition to your weeknight rotation. Top it with chermoula, a Moroccan spice and herb sauce!