Visit the Meadowlark Botanical Gardens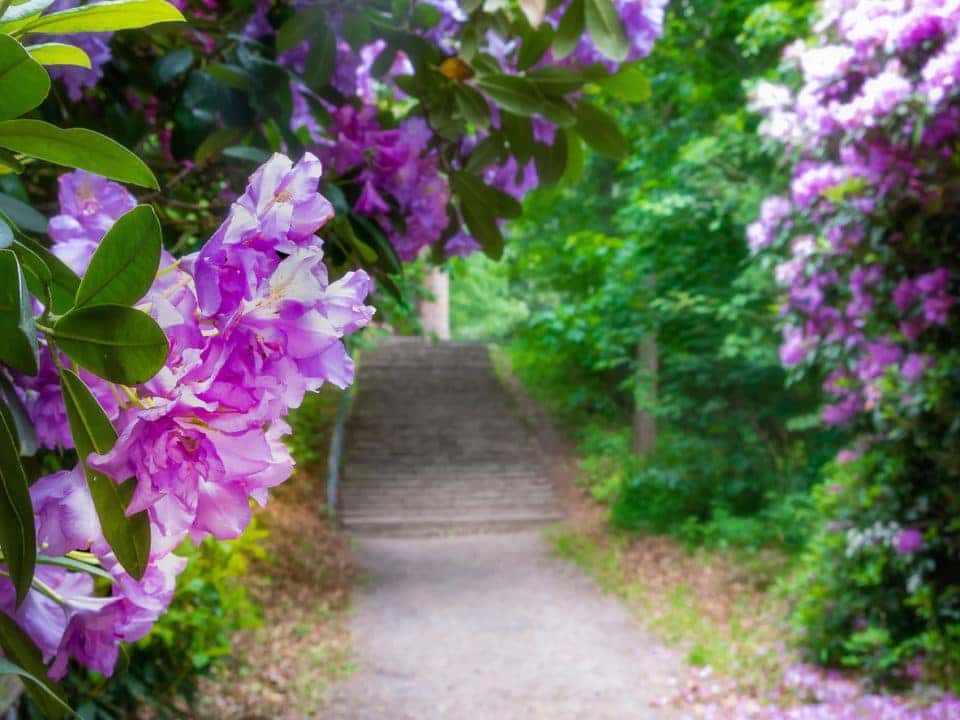 Sometimes, you need to get away from it all and relax. Spending time in nature is the best way to relax, but you don't have time to cut the cord for the weekend and take a camping trip. Fortunately, you don't need a weekend away to immerse yourself in nature. You can head to the Meadowlark Botanical Gardens in Vienna for a little escape. With 95 acres of gardens, plant collections, lakes, and forests, this is the perfect place to get away from it all for a bit.
Perfect Any Time of the Year
Meadowlark Botanical Gardens is gorgeous any time of the year. If you go during the spring, you will be treated to blooming flowers. It looks like a color explosion this time of the year, and the gardens are also filled with hummingbirds.
The summer tends to attract a nice crowd, and for a good reason. The shade gardens offer a break from the hot summer sun. Bring a bottle of water along with you so you can stay hydrated when you leave the shade and venture out into the sun.
If you come back in the fall, you will get to see the leaves change. The golden leaves add to the ambiance and make it even more fun.
When winter rolls around, it's time for the Winter Walk of Lights. This annual event consists of tons of lights, some of which are animated. Come after dark to get the most out of the event.
How to See the Park
It doesn't matter when you go to the gardens. It's easy to wander through the gardens when you take the paved walkway. The walkway is smooth and wide enough for strollers, so you can push your children along with you. Also, there are benches located along the walkway, so you can sit down and reflect for a bit. You will love looking out at the beautiful gardens as you sit on a bench.
The Meadowlark Botanical Gardens isn't the only gorgeous spot to visit in the area. Maserati of Tysons in Vienna, Virginia, is full of beauty, and you can take your own masterpiece home today. Maseratis stand out for their attention to detail and gorgeous designs, and we stand out for our knowledge of these fine vehicles. Stop by and talk to us about your next Maserati.