What's The Scoop On Maserati's New 2021 MC20?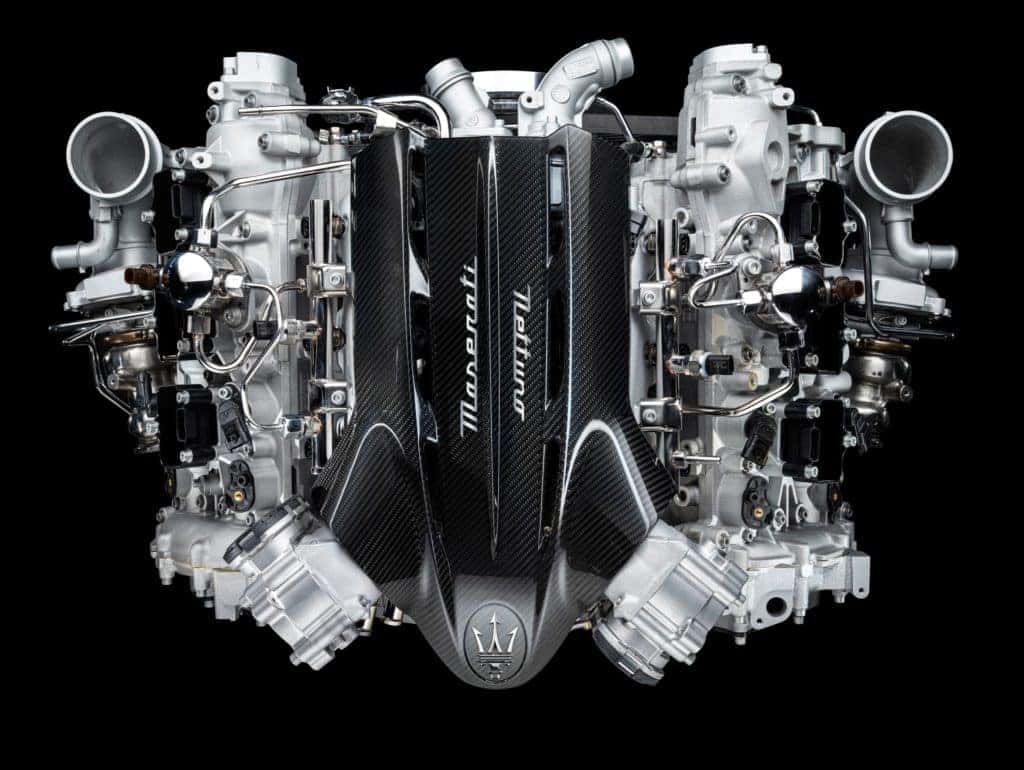 The automotive press is buzzing with news from Italy, as a sleek and shadowy silhouette has been spotted on the streets of Modena. Maserati has been dropping hints about a new luxury sports car for a while now, and now we know that a totally new vehicle, the mid-engine MC20, is set to make its debut for the 2021 model year. As we approach its September 2020 European release date, the manufacturer is beginning to divulge details, and Car and Driver recently took an early look at the inbound sports car.
Race-Tuned Performance
While the full picture is still developing, journalists speculate that the MC20 could signal Maserati's return to the race track. The new model will be powered by a fresh, potent engine, and testing has shown it to be a formidable force that would be right at home on a racecourse. We're still waiting to hear if it will be a twin-turbocharged V6 or brawny V8 as found elsewhere in Maserati's lineup, but there's no doubt that it will deliver the brisk acceleration that the Italian maker is known for, the perfect complement to its spirited handling.
Luxury Style
Drivers familiar with Maserati already know that the maker masterfully complements incredible performance with deluxe accommodations, and the MC20 is sure to enhance your every excursion with internationally-renowned sophistication and style. Maserati employs the services of Italian luxury fashion crafters Ermenegildo Zegna to adorn their high-end models with rich leather and elegant silk furnishings, and the seating is sure to be thoroughly bolstered to promote the ideal driving position as you unleash the MC20's thrilling capability.
Modern Technology
Critics have high expectations for the MC20's tech potential, and if Maserati's current offerings are any indication, the sports car will provide a seamless user experience with an exciting selection of popular apps and features. Maserati's modern tech interface is both intuitive and straightforward, with crystal-clear graphics and easy-to-navigate menus.
You might also like: 2019 Maserati Levante vs 2019 Porsche Cayenne
Maserati of Tysons
While we await the MC20's stateside arrival, you're welcome to contact us at Maserati of Tysons to learn all about our current selection. You can also visit us at our dealership to explore our inventory in person and head out for a test drive!