Breaking Free: History of the 1960 Maserati 'Birdcage'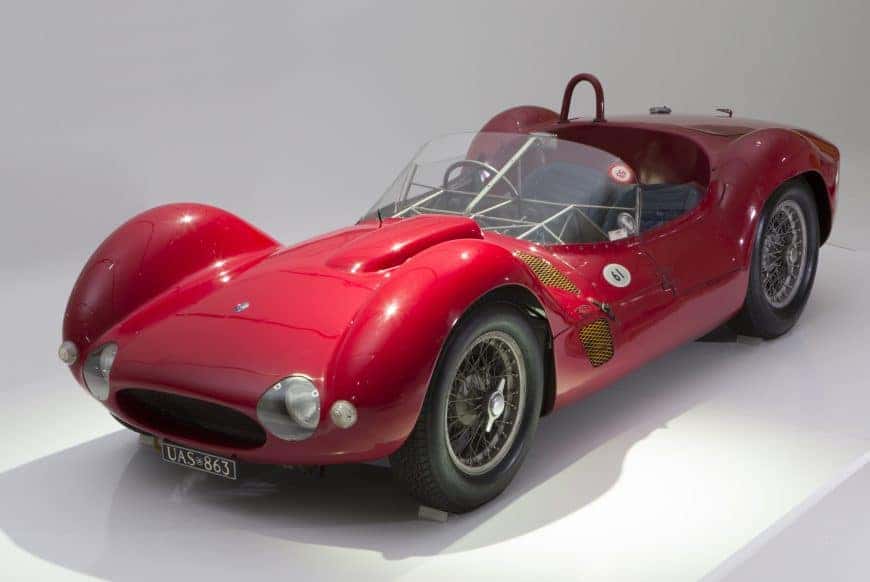 Maserati's modern image is instantly associated with premium luxury cars that showcase gorgeous style and exhilarating performance, and it's easy to trace today's lineup back to the maker's racing roots. Maserati has a long and vibrant history of famed sports cars, and the Tipo 60 "Birdcage" signaled a new direction with athleticism and innovation.
Necessity and Invention
By the late 1950s, competition in the world of European racing was as fierce behind the scenes as it was on the road. Manufacturers and privateers were eagerly searching for new ways to streamline their vehicles, hone their engineering, and glean as much power as possible from their engines. In 1958, Chief Engineer Giulio Alfieri was assigned to give Maserati's race cars every advantage he could imagine, and he set to work in spite of tight funds and high-pressure competition all around.
Revolutionary Design
After workshopping other chassis plans, Alfieri arrived at the groundbreaking design that became the Tipo 60, informally known as the "Birdcage." As racing transitioned away from public and rural roadways and found new arenas on racetracks, sports cars gradually adjusted their style and stance to suit their new environs. The Birdcage adapted with ease thanks to its sleek profile, low center of gravity, and lightweight yet sturdy chassis.
Building a Legacy
With swooping curves and high arches, the radical design drew some criticism at the time, but went on to become an iconic figure in Maserati racing history. Built in anticipation of the 1960 World Sports Car Championship, the Birdcage started its career on a ringing high note, winning its first race and holding its own among the likes of Ferrari, Jaguar, and Aston Martin. It also won the 1000 km Nürburgring, a demanding endurance race that punctuated long straightaways with suspension-testing cuts and corners.
You might also like: Let's Rank The Top 10 Maserati Models
Maserati of Tysons
If you would like to see what decades of engineering and development have led to, come visit us at Maserati of Tysons. Here at our dealership, you can explore a full lineup of premium-quality vehicles, and all promise the incredible style, comfort, and performance that Maserati is known for. Take a look at our inventory online, and feel free to drop by whenever you're ready for a vehicle tour and a test drive.