Feed The Flames With These Fire Tips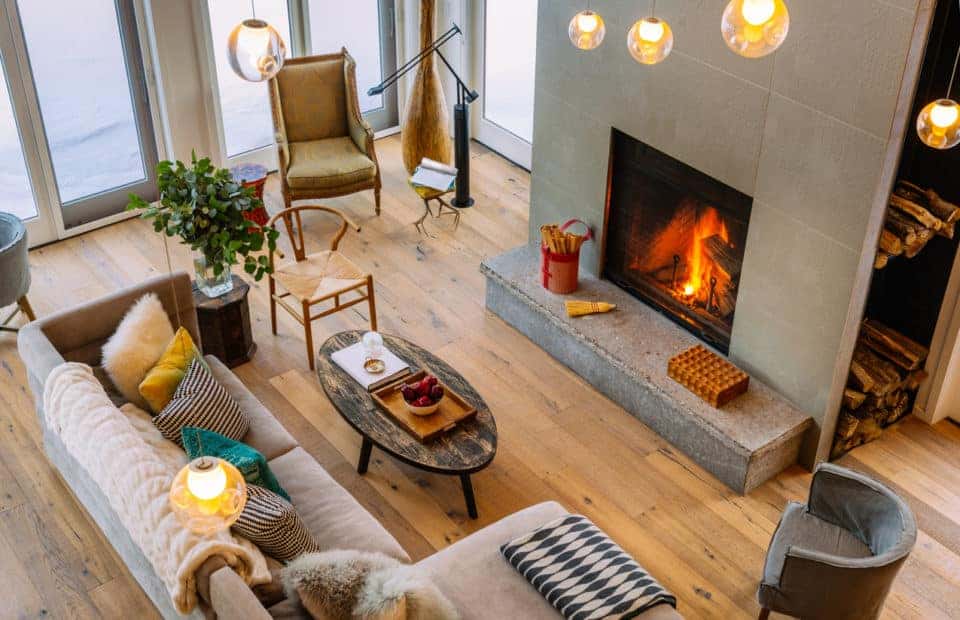 Over the past year, we have been spending more time at home. Although spring is on its way, let's try to stay as warm as possible in the meantime. There is something so cozy and comforting about a fire at home in your fireplace. Don't let it sit and go to waste! Whether you are looking to cuddle up with your loved one or have a self-care evening entertained by your favorite tv show, we are going to give you the keys to success for working with your fireplace. Step by step, we are going to make you a fire-building pro!
Start Clean
First, make sure your fireplace has been cleaned since your last spark-filled, fire flame evening. Use a broom to sweep out any leftover ashes. Once clean, open the flue or damper. Confused? There should be a chain or handle inside the fireplace to do so.
Grab Your Wood
Next, add your pre-cut wood to your fireplace, placing them parallel to each other. Make sure these logs are dry. After, crumple some recycled newspaper and arrange it between the two logs. Grab your kindling and build it on your newspaper, adding the smallest piece to the top of the newspaper, followed by the larger pieces on top of the logs. This should create a bridge effect. Although, make sure you leave space between the parallel wood pieces, allowing for oxygen in your fire. Follow these steps, and you're getting closer to sparks.
Up in Flames
Here is the fun part… Go ahead, light the newspaper in multiple spots. Little by little, your flames should rise and you've built yourself the perfect at-home fire.
You Might Also Like: Get Your Sugar Fix With These Homemade Candies 
Maintenance
To keep the sparks going, periodically, add new logs to the fire. But rather than parallel, make sure you apply them at right angles as if you were building a home with the pieces of wood.
Although a fire at home is lovely on its own, we suggest grabbing a warm drink, your best blanket, or a furry friend to accompany you. Are you looking to boost your flames on the road? Come see us at Maserati of Tysons in Tysons Corner, Virginia to find the newest, hottest ride.