Easter Eggstravaganza at Roer's Zoofari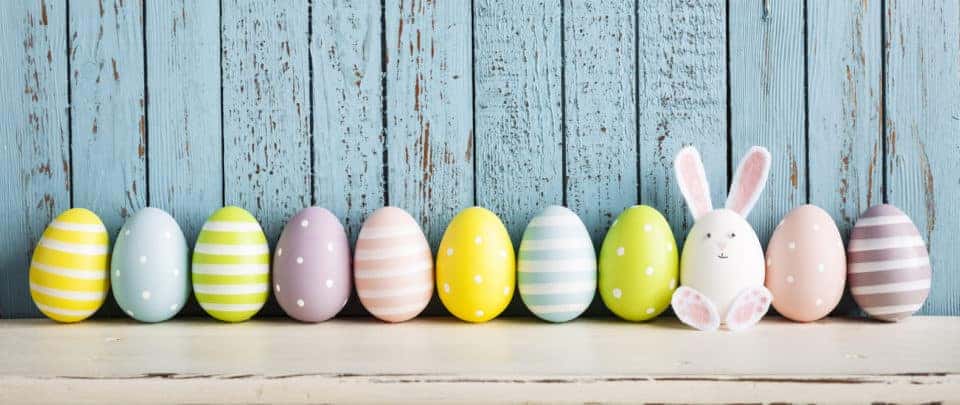 Are you in an Easter egg hunt rut? Every year, your kids color the eggs and you hide them. They find them in the morning, and by lunch, all is forgotten. Break up the rut this year by attending the Roer's Zoofari Easter Eggstravaganza. The event will be held on March 24, 25, and 30, and it only costs $20 a person. That price includes a feed cup for the animals and an Easter egg hunt for kiddos up to the age of 12. It also includes all of the experiences you get when you go to Roer's Zoofari. Talk about an easy way to get out of an Easter rut. You just might end up with a new tradition on your hands.
Take the Tour
After the Easter egg hunt is over, your kiddos will probably want to experience the open-air bus tour. The tour is narrated and will take you past countless animals. You won't just ride around and see them, though. Your kids will actually be able to feed them. They'll get to feed everything from deer to zebra. They can even feed the parakeets in the Parakeet Adventure section of the park.
As you move from one section to the next, you'll be amazed by how friendly these animals are. This is a very tame safari, and your kids will have a blast.
An Upgraded Experience
You might be surprised to see all the zoofari has to offer. A couple of years ago, it was essentially a petting zoo with sheep and goats. It was geared toward the little ones in the family, but new owners purchased it and transformed it into what it is today. The new owners added sloth, warthogs, giraffes, clouded leopards, and more, making it entertaining for older kids and adults too. The zoofari has around 18 new exhibits, and each one is so much fun.
It's hard to beat the Easter Eggstravaganza, but we think we can do it. We might not hide Easter eggs or have zoo animals at Maserati of Tysons in Vienna, Virginia, but we have something better. We have your next Maserati right here, waiting to go home. The 2018 Levante is perfect for driving the family around, while the 2018 Grand Turismo is a great option for flying around Virginia. Come by and see all your options today.