Attend The 2019 National Cherry Blossom Festival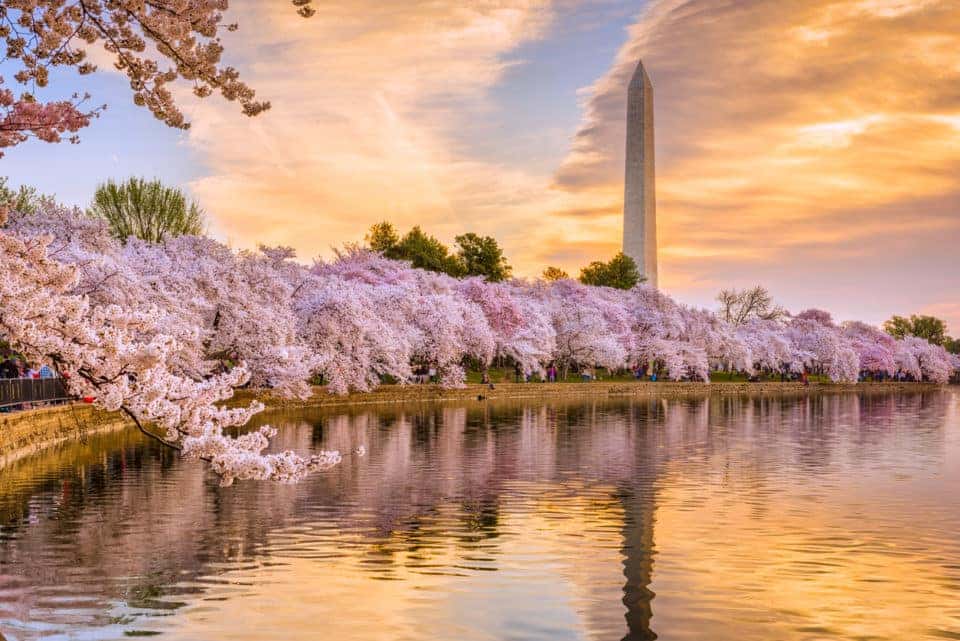 The National Cherry Blossom Festival is one of the most notable and celebrated festivals in D.C., and you'll want to catch it this year. The 2019 National Cherry Blossom Festival is right around the corner, and you're invited to celebrate this longstanding spring celebration. It lasts from March 20 to April 14, and during that time, there's going to be a lot going on. Take a look at some of what you can expect from this upcoming celebration.
Pink Tie Party
Want to get the celebrations off to a fun start? If so, you're going to want to attend the Pink Tie Party on March 22. It will be at the Ronald Reagan Building and International Trade Center from 7 p.m. to 11 p.m. A ton of great restaurants are coming out to cater this event, so you know there's going to be some delicious food there. This is the event of the season, so you won't want to miss out. Just keep in mind that you have to be 21 or over to attend.
Opening Ceremony
Ready for the most exciting performance of the season? Come on out to the Opening Ceremony on March 23. There will be an assortment of musical performances for your enjoyment, and it's all to celebrate the gift of the cherry blossom trees from Japan to the United States. It's all happening at the Time Warner Theatre.
Blossom Kite Festival
You're going to need to get out and enjoy the great outdoors if you're really going to appreciate the cherry blossoms, right? Therefore, you'll definitely want to check out the Blossom Kite Festival. It's taking place from 10 a.m. to 4:30 p.m. on the grounds of the Washington Monument on March 30. Make sure you bring out your coolest kite, so you can fly it with friends, family, and other members of your community.
There is so much that's going on at the National Cherry Blossom Festival that you'll want to take a look at the full calendar to really get the scoop on what's going down. But one thing's for sure: You're going to need a reliable ride to get you where you need to go. At Maserati of Tysons in Vienna, Virginia, we can help you find that perfect car. Head to our dealership, give us a call, or visit our website for more information today.