10 Tasty Ways You've Got To Try Using Parsley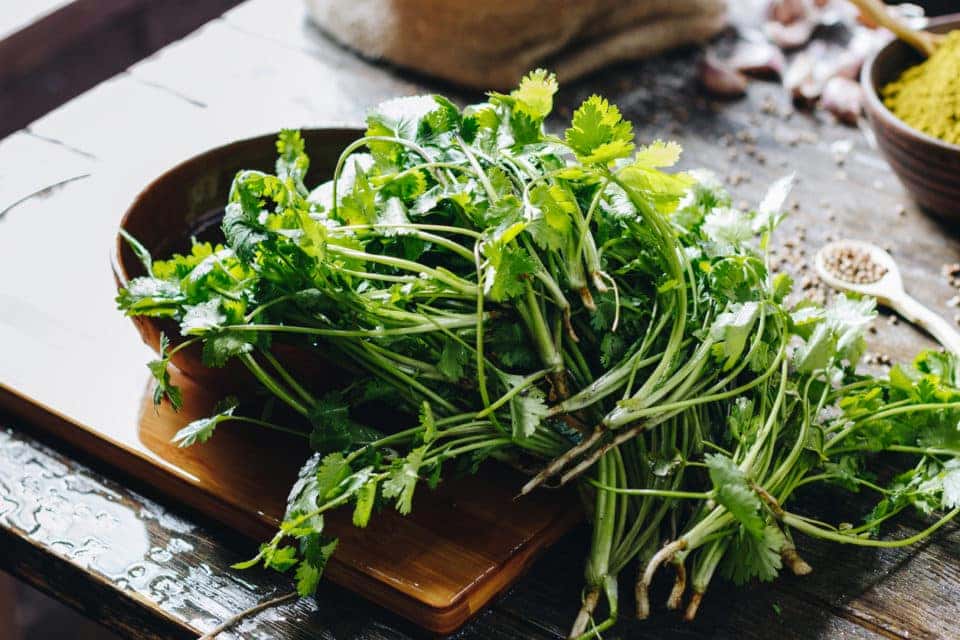 While not nearly as divisive as its cousin cilantro, parsley is an often over-looked herb in home cooking. Try these 10 parsley recipes to introduce it into your kitchen!
1. Chimichurri
Chimichurri is a zesty herb sauce made from parsley, cilantro, oregano, lemon juice, red onion, garlic, and olive oil. It's fantastic on salmon, as in this recipe, on steak, or even just on rice.
2. Marinated White Beans With Parsley Salad
Creamy white beans with a bite from garlic and parsley is a fantastic way to use a whole bunch of fresh parsley. Plus, you probably already have most of the ingredients in your pantry.
3. Ricotta With Parsley
This ricotta is multi-use – it's great with a little lemon juice and garlic on top of pasta, on its own on crackers, or even just eaten by the spoonful. Pro tip: you can easily make your own ricotta by bringing 4 cups whole milk, 2 cups heavy cream, and 1 tsp kosher salt to just a boil on the stove. Remove it from the heat and add in 1/4 cup white vinegar. Stir, and let sit for 10 minutes. Then, strain the ricotta out using a mesh strainer lined with cheesecloth over a large bowl. Enjoy!
4. Spaghetti With Corn And Parsley Pesto
This bright summer pasta is sure to delight everyone at your dinner table. In the winter, you can sub frozen corn for fresh corn.
5. Zucchini Noodles With Parsley-Pistachio Pesto
Looking for a no-cook meal? You've found it in this easy, vibrant pesto variation!
6. Italian Gremolata
Gremolata is a condiment/garnish hybrid that's comprised of parsley, garlic, and lemon zest. It's great on chicken, meat, and fish.
7. Creamy Chicken Salad With Parsley-Walnut Pesto
If you haven't guessed yet, parsley makes a fantastic substitute for basil in pesto dishes. This variant with walnuts and sun-dried tomatoes takes chicken salad to the next level!
8. Persian Herb Fritatta
Fresh parsley, cilantro, chives, and dill make an irresistible combination in this frittata. Try it for weekend brunch or a light weeknight dinner!
9. Couscous Salad With Herbs
This couscous salad is similar to tabbouleh but uses couscous instead of bulgur. Red onions add bite and crunch and the feta adds a touch of creaminess. Delicious!
You might also like: Let Your Four-legged Baby Explore At Any Of These Dog Parks
10. Quinoa Tabbouleh
Another Tabbouleh variant, this version uses super-food quinoa as the starring grain and mixes in plenty of parsley and lemon juice.
Which of these parsley-centric recipes sounds good to you?